Danielle Nierenberg, President, Food Tank, sheds some light on the theme of the 2015 World Environment Day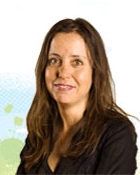 Friday, June 5, is World Environment Day (WED) which celebrates positive environmental action and calls on each of us to create change. The theme of WED – "Seven Billion Dreams. One Planet. Consume with Care" – reminds us that we only have one planet, and that the Earth's natural resources are finite, not unlimited.
According to the United Nations Environment Programme (UNEP), if current consumption and production patterns remain the same with a rising population, by 2050, we will need three planets to sustain our way of living and consuming.
Food production is a major culprit in the consumption of natural resources, accounting for 10 percent of the energy consumed in the United States, 80 percent of freshwater consumed, and 50 percent of land usage.
Sustainable America's "I Value Food" campaign highlights the numbers involved in food waste. In fact, according to I Value Food, American consumers spend US$371 per person per year on food that gets wasted; on average, food travels 1,500 miles from farm to table. Twenty-six percent of meat products end up in landfills, which adds up to more than 47 billion wasted calories—or enough to feed 8,600 children for a year.
U.N. secretary-general Ban Ki-moon says, "Although individual decisions may seem small in the face of global threats and trends, when billions of people join forces in common purpose, we can make a tremendous difference."
This WED – and every day – we can all take steps to minimise food-related resource consumption. Here are a few ways to consume food more responsibly:
Waste not, want not: In the United States, 40 percent of edible food is wasted. Throwing away good food wastes natural resources. There are many simple things eaters can do to reduce household food waste. Plan meals and inventory your refrigerator and freezer before heading to the store. Buy only what you need and will realistically use. Repurpose leftovers and food scraps. Portion carefully. Freeze or preserve excess food before it goes bad. Donate good food to food banks before throwing it away. Last but not least, compost what you can't use in any other way.
If you want to get more involved in reducing food waste, here are some organisations doing important work on that issue:
Buy organic when you can. There are more benefits to organic than simply avoiding toxins. Organic agriculture is inherently low-input, involving fewer natural resources, and embraces closed-loop systems that recycle those resources that are used. The U.S. Department of Agriculture organic standards include sustainability requirements, ensuring that organic producers are preserving natural resources and protecting biodiversity.
Choose foods with less packaging, or bring your own. Buy fresh, whole foods, and buy in bulk when possible. If buying in bulk, bring your own container or bag. Skip the produce bag or bring a reused one from home. If your grocery store offers it, buy milk in a glass bottle from a company that will reuse it.
Eat fewer industrial meat products. Michael Pollan put it best: "Eat food. Not too much. Mostly plants." Industrial meat production consumes vastly more natural resources than plant-based agriculture. According to the Water Footprint Network, one pound of beef requires almost two thousand gallons of water. Even the federal nutrition panel emphasized choosing a plant-based diet for a sustainable food system in their new nutrition guideline recommendations. If you are going to consume animal products, buy from your local farmer, and buy grass-fed and pasture-raised. Go vegan one day a week or one meal a day.
Grow your own. On a patio, in a window box, in your kitchen, in your backyard, in a community garden; every little bit counts. You'll reduce your food miles, avoid the unsustainable practices of industrial food production, and learn to value your food more.
If you do grow your own food, plant drought-tolerant crops, water in the evening, or use an irrigation system to save water. If you don't, encourage your farmer to use these practices.
Encourage policymakers to support sustainable agriculture. Vote for representatives (and then write to them!) locally and nationally who support sustainable agriculture legislation and programs, and who are willing to stop subsidizing overproduction, unsustainable practices, and waste in our agriculture system. Organizations such as Food Policy Action are changing the national dialogue by holding legislators accountable for how they vote on policy that affects food and farming.
Make responsible, conscientious food choices. Not all food is created equal. Some products are less sustainable than others. Check how far your food has traveled, and choose items that journeyed a shorter distance, such as fruits from Florida or California instead of South America or Asia. When buying seafood, choose those items that are most eco-friendly, such as wild-caught Alaskan salmon, sardines, or Chesapeake Bay catfish—products that don't devastate the ecosystems from which they are harvested.