Some stakeholders  in the environment sector in Kaduna State have urged governments at all levels, groups and individuals to invest in sustainable environment.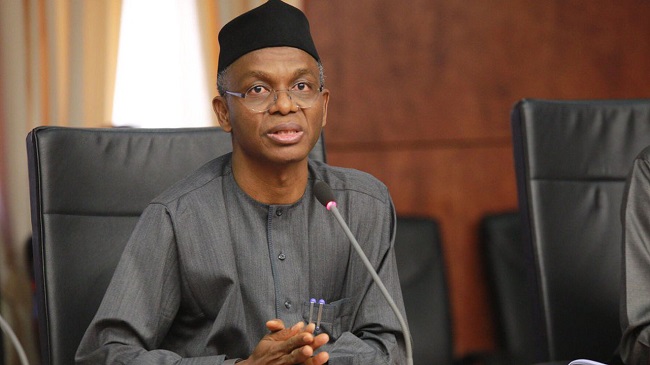 The stakeholders spoke in separate interviews in Kaduna, the state capital, on Sunday, April 23, while reacting to the 2023 World Earth Day with the theme, "Invest in Our Planet".
According to them, this would ensure a better future that will be environmentally nourishing and climate friendly for everyone today, tomorrow and the future generations.
Mrs Gloria Bulus, Founder and Executive Director, Bridge That Gap Initiative, said that the climate crisis was increasing at an alarming rate.
Bulus, who is also the State Coordinator, Network of Civil Society in Environment, stressed the need for conscious efforts, through increased investment in sustainable environment for effective climate change mitigation and adaptation.
"The investment now and in the feature is towards a sustainable environment. We must make conscious efforts because the climate crisis is increasing at an alarming rate.
"We need to act boldly, innovate broadly, and implement environment and climate change programmes, projects, and interventions equitably.
"Let us be the generation with a great difference by preserving and protecting our mother earth and by doing so, we are investing in her.
"We need to consciously commit our resources to maintain our most significant reserve – mother earth," she said.
She said when every person contributes financially there would be sufficient resources to develop our precious reserve mother earth.
Mrs Olanike Olugboji-Daramola, Founder and Programme Director, Women Initiative for Sustainable Environment, said that everyone has a responsibility of protecting the planet.
Olugboji-Daramola said that the 2023 World Earth Day presents a perfect opportunity to reflect on the beauty of the planet and the responsibility to conserve it.
"The Earth has given us so many gifts – clean air, fresh water, beautiful landscapes – which we must remember to take care of.
"This year's theme 'Invest in Our Planet" is a call for each one of us to make sustainable decisions while taking action towards creating an equitable future.
"Let's all work together to invest in the health of our environment," she said.
Mr Jeremiah Elisha, Secretary, Young Men's Christian Association (YMCA) in the state, said that stakeholders must look beyond financial investment to building a new generation of climate and environment advocates.
He said that to sustainably address climate change and environmental degradation, we must ignite the interest of the young generation in protecting and preserving mother earth.
Mr Uche Egbe, Senior Programme Officer, Communications, Empowering Women for Excellence Initiative (EWEI), called on stakeholders and businesses to shift toward sustainable environmental practices.
"We believe that by taking small steps towards promoting sustainability, we can make a big difference in protecting and preserving mother earth for future generations," he said.
World Earth Day, first held in 1970, is an annual event celebrated on April 22, to galvanise and demonstrate support for environmental protection.
By Philip Yatai