Nigeria has had its fair share of environmental degradation in the Niger Delta in form of gas flaring and oil spillage, no thanks to crude oil exploration activities by multinationals in the restive region. Pretoria, South Africa-based Nigerian civil engineer and environmentalist, Bola Babarinde, who is involved in the promotion of the Bluestream environmental management products, says that Bluestream can play a vital role in assisting the nation in cleaning up polluted areas and addressing the challenge environmental degradation, if given the opportunity. But he wants the authorities to adopt a political will to be able to do so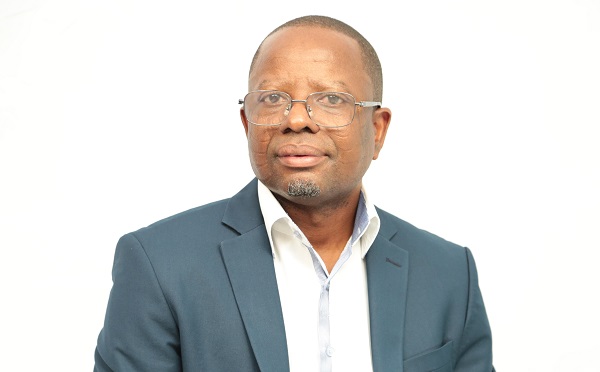 Tell us about yourself, the Bluestream products, and your involvement in the business 
My name is Bola Babarinde, an enginner and a business man with interest in construction, commodities, import/export, renewable energy and green solutions which assist our environment.
Bluestream products are mainly environmentally acceptable products which include but not limited to bio-degradable degreasers and cleaners and soil remediation. I am a director of Delta Partners, a company that brought the products to Nigeria from South Africa. We are in partnership with reputable companies as our Nigerian operators, such as Enquot Nigeria Limited, champions soil remediation sales and services while we are in discussion with Nigerian Clean services on sewage and cleaning services products.
What is the source of origin of these products, and how effective are they?
This is a South African invention and 100% green; very effective with testimonies from reputable international companies as clients. You can get more infomation on Bluestream website.
How environment friendly are your cleaners, degreasers and bio-digesters, in the light of the fact that some of these products are not without side effects upon application?
All our products range are natural microbial-based with great value to the environment. We can assure you of no side effect of any of our products, as they are specifically developed to avoid use of chemicals.
We've heard of cases of crop failures and other negative impacts after the application of products like weed killers as well as crop bio-fortification. How effective and safe are the Bluestream soil remediation products?
It is simple and safe to use Organic SoilFix Liquid because of their non-toxic, non-abrasive, non-carcinogenic and non-volatile. They are produced from a natural waste product from the cotton industry. Organic SoilFix contains over five billion CFU's Colony Forming Units per gram.
Nigeria has in its oil-rich Niger Delta region been experiencing large scale environmental degradation because of reoccurring oil spillage. A United Nations Environment Programme (UNEP) report has recommended an extensive clean-up of polluted land, wetlands and water bodies. What is your impression of this situation, how can it be permanently resolved, and what role can Bluestream, through products such its biodegradable degreasers and cleaners, play in this regard?
This problem unfortunately has been a scourge for oil producing areas for so many years, and past governments showed little or no commitment for the clean-up which was rather unfortunate. There must be a political will to address this matter. There is also the issue of corruption where monies are voted for the clean-up but eventually end up in individual pockets. This should be addressed by the present Federal government in collaboration with relevant stakeholders.
There must be a renewed vigour to do the right thing for the people of Niger Delta, they deserve better. We may not be interested in dealing with government directly because of bureaucracy but we can work with our partner such as Enquot to assist in championing the project if we are approached. Government agencies are difficult to work with it due to complex bureaucracy. However, we are ready to assist if there is an enabling environment.
How affordable are your products, especially to small and growing businesses on the African continent?
The principal contributor to cost is insitu treatment of contaminated soil, which makes overall cost more than 50% cheaper compared to transporting the contaminated soil to treatment site and brought back after completion of treatment. In fact, we can save up to 75% of present cost of remediation method being adopted.
How long have you been in operation in Nigeria, and what projects have you undertaken in the country?
We are new in Nigeria, and we just signed an MOU with Enquot Nigeria Limited and undergoing product registration process with relevant government departments for approval. But I believe if there are opportunities Enquot will not hesitate to work on it as they are the sole representative for Soil Remediation Bluestream products in Nigeria.