As Nigeria joined the rest of the world to mark the 2020 World Wildlife Day (WWD) on Tuesday, March 3, Environment Minister of State, Sharon Ikeazor, called on the citizenry to protect wildlife and plant species to support the Federal Government's effort at tackling illegal wildlife trade across international ports and border posts in line with the Convention on International Trade in Endangered Species of Wild Fauna and Flora (CITES).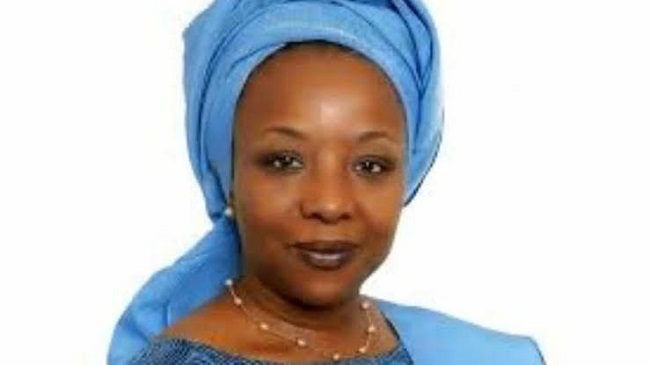 Celebrated annually, WWD is a global event dedicated to wildlife and its protection, stimulating awareness on wildlife conservation and arousing political will, attention, and public action. Theme for the WWD 2020 is: "Sustaining all life on Earth".
Ikeazor stated that the theme is timely and all-encompassing as biodiversity is critically endangered and that there is a need to rescue natural resources and the planet at large. She restated government's readiness to give maximum support for the protection of wildlife and its sustainability as Nigeria is a signatory to several treaties on the conservation of endangered species.
She noted that the country joined other nations to sign and ratify the International CITES Convention in 1974 and, to give credence to the Convention, Nigeria promulgated the Endangered Species Decree No. 11 in 1985, which is now enacted as Endangered Species Act 2016.
Represented by the Permanent Secretary in the Ministry of Environment, Dr. Wadinga Bakari, she disclosed that Nigeria is endowed with enormous biodiversity resources of both plant and animal species.
''There are about 7,895 plant species and over 22,000 vertebrate and invertebrate species which include insects, fish, birds and mammals; thus, showing the depth of natural resources found within the geographical boundary of the country. The effective management of these enormous resources in actualising the United Nations Sustainable Development Goals calls for the celebration of the World Wildlife Day."
She, however, stated it was not a day to dine and wine but to check and balance the success recorded in the fight against wildlife crimes and improve awareness on the threat of the unsustainable harvest of the nation's wildlife resources.
Nigeria has been recognised as a transit route by major wildlife traffickers in the perpetration of illegal crimes. Traffickers, according to her, harvest enormous wildlife resources such as elephant tusks, pangolin scales, hippopotamus hooves and their derivatives in the natural reserves of many East African countries such as Kenya, Cameroun, Tanzania etc. and transit them through Nigeria's porous borders.
However, to curb this trend, the Nigeria CITES Management Authority formed a Joint Task Force in Combatting Illegal Trade of Wildlife Resources with several agencies such as the Police (Interpol unit), Nigeria Customs Service, Nigeria Immigration Service, NESREA, FAAN, Ministry of Justice and others through which proper awareness, dissemination and exchange of information is carried out resulting in strong inter-agency collaboration to curb the menace of wildlife trafficking in the country.
This inter-agency collaboration, according to her, resulted in the arrest, seizure and subsequent prosecution of wildlife traffickers in their numbers at several locations within the country with the Nigerian Customs Services in 2019 intercepting wildlife resources worth over N10 million.
Ikeazor reaffirmed the ministry's role as focal point of CITES implementation in Nigeria and its commitment to conserve wild species which, according to her, are now almost driven into extinction due to over exploitation, habitat change and illicit trafficking.
She added that it is the desire of the ministry to continue to create awareness on a large scale knowing fully well that solving environmental issues will require truly comprehensive action and response at the local and international levels.
According to her, as the illegal trade in wildlife resources transcend borders in Nigeria, efforts have been made with considerable successes towards securing the survival of endangered species of wild fauna and flora through the establishment of National Parks across the country.
In an effort to safeguard the surviving endangered species, she added that formation of Joint Task Force in Combating Illegal Wildlife Trade in Nigeria, training of judges specialised in wildlife related matters, with vigorous awareness and re-orientation among the citizenry and the proposed drive to include wildlife course in the para-military training centres.
Ikeazor called for attitudinal change and advocacy to save the environment and its endangered species.