Environmental Rights Action/Friends of the Earth Nigeria (ERA/FoEN), in collaboration with Public Services International (PSI) and The Amalgamated Union of Public Corporations, Civil Service Technical and Recreational Services Employees (AUPCTRE) as well as other labour and civil society groups gathered in Lagos from April 3 to 4, 2018 to campaign against all forms of privatisation by government. On the sidelines of the workshop, Baba Aye, a health and social sector officer of PSI, was cornered to know why he was so passionate about the campaign. Excerpts: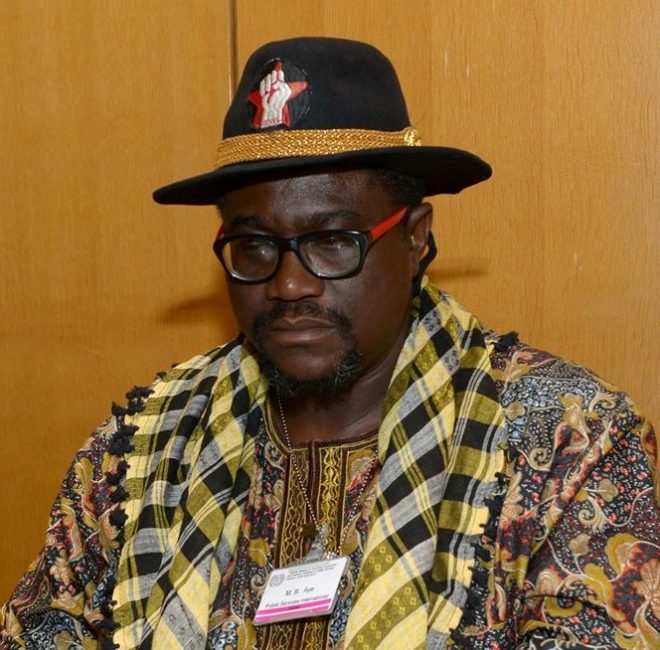 You are one of the frontline campaigners against water privatisation in Lagos. Why are you against privatisation?
Generally, privatisation is about selling off public goods to private interests. And private interests are concerned basically not only about breaking even, but about making profit. Public goods are supposed to deliver quality services to the public as a whole. Public goods serve to promote social justice because they provide universal access, which is not the case with privatisation. And the argument of privatisation, time and again, has been shown to be false. A good example is the privatisation of the power sector – electricity. The impression was that once you privatise, unbundle NEPA and all that, you are going to have an el dorado. But what has changed?
What we need is more democratic approach to the management of public services. Corruption thrives in the absence of transparency, in the absence of mobilisation of the community in the governance processes. This is what we need.
When you also look further, PPP, for example, is just one of the numerous togas, incarnations of privatisation, which is even worse, because it is about subsidising private interests, private profits with government funds. Good example is some of the PPP arrangements entered into by the Lagos State government with Visionscape, which tied the hands of the government after standing as surety for such humungous amount. It has hardly ever worked, globally and even in Nigeria. Where it has worked at all has been very infinitesimal.
While I am a global officer of the PSI, I worked with the Nigerian Ministry of Defence for 20 years. And I remember I studied during the Obasanjo (civilian) regime companies that were privatised under the Bureau of Public Enterprises (BPE). Out of those companies, it is only 13 per cent that were doing either as well or slightly better than they were before they were privatised.
Many of the proponents of privatisation point at the telecom sector in Nigeria, which privatisation is successful to a large extent.
I am very happy you have raised this. The issue of the telecom sector is a myth. They cite it due to inadequate knowledge. It was about the time, not about privatisation. What do I mean? Google it; it was in the early 90s when GSM (Global System for Mobilecommunication) became the new thing around the world, even in developed countries. It is not as if there was a public NITEL (Nigerian Telecommunications Limited) which could not handle the new telecommunication; it happened globally at a time and they moved in. It was not privatisation per se. It is fraudulent when they make reference to that. It was a new thing, not that they turned an old thing from public to private.
The workshop kicks against privatisation broadly; does is mean you don't see anything good in privatisation?
That question is like saying: is there nothing good in going to the toilet? What you are talking about is not just going to toilet; you are talking about the diarrhoea killing that person. Whatever merit in privatisation is infinitesimal compared to the demerits. Economically, the government loses money and the people pay more. Politically, control is lost. Democratic accountability, which the citizens can hold government to, is gone because they can't hold private entrepreneurs accountable. Socially, universal access is undermined and social justice is sacrificed. So, there is no justification for privatisation.
Privatisation was a scheme, an approach developed from the 1980s, which was aimed at getting the rich richer. And part of the myth in the package is that when the rich are richer, it would trickle down. But all over the world, it has not trickled down. Rather, the rich has continued to get richer, and the poor poorer.
If your peaceful campaign against PPP fails, what options are open or would you go to sleep?
No. Even if the government wins the battle, it cannot win this war. History is on our side. There are over 850 examples of what is called "remunicipalisation". This means those public services like water and electricity that the public sector, the government, had been running that were privatised. But when it becomes so obvious, they were taken back from those who they were sold to.
If they go ahead with the policy, despite the hue and cry, we will keep fighting to take it back. So, to answer your question, if we do not defeat them immediately, we continue until the people in Lagos, the Lagosians, win water as a fundamental human right that it is.
Aside power, heath, water and education that had been discussed at the workshop, what other sectors are under the threat of privatisation?
Globally, anywhere there is money, the rich few, the one per cent, would want to touch and take from that money. So, they look at all sectors and coin all kinds of mechanisms for privatisation. With roads and ports, they describe it as concessioning, with energy, they describe it as unbundling, with other utilities like water, they describe it as PPP, and so on. But all these are different faces of privatisation in different sectors, depending on huge they see the capital outlay of the state entity, and ideologically how they can frame it to seem that they are not necessarily doing what they are doing, that they are supposed to be helping. Meanwhile, the person they are helping are themselves, not the masses.
Apart from fora like this, rallies once in a while and the community parliament, what other channels are you using to sensitise and involve the grassroots in this campaign?
Posters and pamphlets had been issued, and these are well circulated within the communities. The traditional mass media and social media are used. So, the message has gone out is going very far. The community parliament is very important because it is not just about the water coalition fighting for itself; what the coalition is doing is enlightening and organising Lagosians to fight against this impunity, this rape on their fundamental human right of water.