Climate change can be regarded as one of the utmost challenges facing the world today and it is possibly the single most significant environmental problem of our time. The Intergovernmental Panel on Climate Change (IPCC) has adopted a firmly unequivocal and more urgent tone declaring that climate change is happening faster and, in some cases, with more severe impacts than scientists had predicted.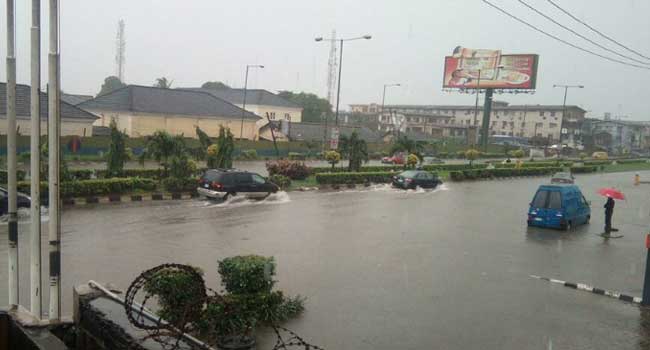 In addition to the IPCC, various other reports have predicted that global climate change will have drastic consequences for human society and global ecosystems especially in developing countries like Nigeria.
Nigeria has been experiencing significant changes in her climate with the consequence of increased temperature, irregular rainfall, recurring extreme weather events, drought and desertification, rise in sea level and flooding, land degradation and loss of biodiversity, among others.
The climate change associated challenges vary across the country with low precipitation in the North and high precipitation in parts of the Southwest and Southeast leading to drought and desertification in the north and flooding and erosion in the South. All these suggest the need for urgent and transformative action on the part of the government and other key stakeholders.
Though climate change is adjudged a coffee-table-discussion-topic among the masses, not everyone is aware of the negative effects of climate change. The Building Nigerian Response to Climate Change (BNRCC) project reported a low level of public awareness on issues related to climate change in Nigeria. A major reason given for the low level of awareness is insufficient attention given to climate change issues by Nigerian media.
The big question arises as to what could be done to abate the high susceptibility of Nigeria to the impacts of climate change. One important response should be the provision and intensification of climate change education (CCE) in schools and communities.
Climate change education (CCE) is defined as one that gives the knowledge and tools needed by citizens to be environmentally literate and ready to face environmental and social challenges with confidence and optimism. Its importance cannot be overemphasised.
Education clarifies and addresses the impact of global warming, increases "climate literacy", encourages changes in attitudes and behaviours among young people and helps them in adapting to climate change related trends.
UN Alliance on Climate Change Education, Training and Public Awareness declared Climate Education as a "Driver of Change". Capacities for addressing the climate crisis can be developed by mainstreaming climate change education throughout formal education systems given the multiplier effects of individuals passing on what they have learned to families and communities.
In other words, CCE contributes to enhancing bottom-up solutions to a global problem since children learn about natural risks at school and then pass same information onto their parents.
Climate change education helps to build resilience in our communities. The knowledge to be acquired from such awareness and education equips the citizens with the knowledge, information, dispositions, skills and values of how to respond safely to disasters like floods, drought and bushfires.
Experts have observed that acquiring knowledge of adaptation is considered essential to reduce risk and vulnerability while building adaptive capacity and resilience. Educating people on climate change improves their ability to assimilate information, speculate likely dangers ahead of time, prepare for climate disasters and recover from their effects.
CCE is a key factor in curbing climate change when it is focused on children and young people. CCE develops a caring culture for our climate among the citizens. This plays a significant role in bringing about a long-term behavioral and attitudinal changes in citizens.
In summary, Nigeria is facing the impacts of climate change like rising temperatures, floods and changes in rainfall pattern among others. If these continue without deliberate intervention to abate its consequences, the future may be unbearable.
The level of information available influences the awareness level on climate change issues. Hence, there is need to empower the citizenry with adequate knowledge regarding climate change.
CCE should be included in the curriculum of schools at all levels. The media must stand up to their responsibilities of informing the populace. Scientists must be conscious to communicate their research. Climate Change Education must be put on the front burner.
This will help to build sustainable and resilient communities. No one else can do it for Nigeria except all of us. Nigeria's climate change impact reduction must be driven by the people of Nigeria through CCE.
By Dr Chinwe Ogunji (Fellow, CCCD)