The World Health Organisation (WHO) said on Friday, September 14, 2018 it had stepped up efforts by training health workers to accelerate the elimination of human African trypanosomiasis or sleeping sickness in South Sudan.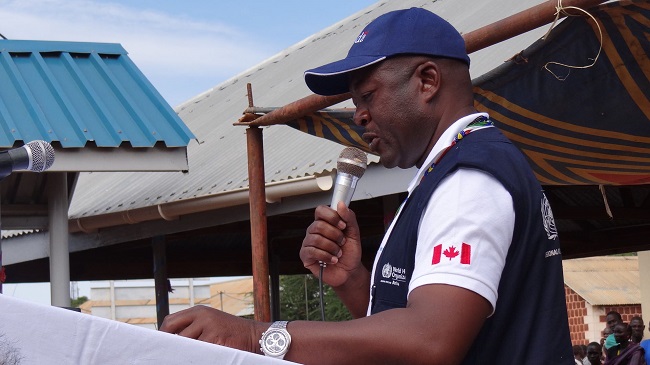 Evans Liyosi, WHO Representative for South Sudan, said this in a statement issued in Juba, the nation's capital.
He said the UN health agency trained health experts on the use of different diagnostic tools and case management.
"Sleeping sickness is endemic in South Sudan. Its elimination requires combined efforts of WHO, National Sleeping Sickness Control Programmes, and other partners to strengthen control activities and improve the surveillance of the disease," Liyosi said.
He said the objective of the training was to empower national personnel from seven hospitals located in key trypanosomiasis endemic areas of South Sudan.
The hospitals were in charge of trypanosomiasis control to optimise diagnosis and treatment, strengthen surveillance and plan effective control and elimination activities and reinforce communications and supply chain for an uninterrupted functioning of the sites.
The participants were also provided with laboratory reagents and blood sampling materials for kick-starting new diagnostic capacities in the seven sites.
Trypanosomiasis is a parasitic disease that is fatal if left untreated. The disease is transmitted by the tsetse fly where it mainly affects impoverished rural communities.
According to WHO, South Sudan is one of the country's most affected by sleeping sickness.
In 2018, about 5,400 people were screened for sleeping sickness and 13 patients were treated, according to the WHO.
Since 2006, said WHO, control interventions including access to diagnosis and treatment have been considerably diminished due to insecurity, impassable roads as well as the withdrawal of NGOs providing trypanosomiasis diagnosis and treatment activities.
The UN health agency said it had laid out a roadmap to eliminate the disease as a public health problem by 2020, by maximising efficiency in order to achieve elimination.