According to the World Health Organisation (WHO), Nigeria as at Sunday September 6, 2014 has recorded 21 cases and eight deaths from the Ebola virus scourge.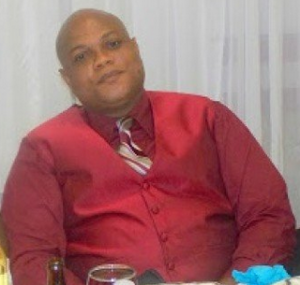 Nigeria, along with Senegal, fall under two categories in the UN body's country reports: countries with an initial case or cases, or with localised transmission.
Guinea, Liberia and Sierra Leone are however categorised as countries with widespread and intense transmission.
In Senegal, one case has been confirmed and there have been no Ebola deaths or further suspected cases. However, there were two suspected cases.
Out of the 21 confirmed cases in Nigeria, 19 were confirmed, one classified probable and one suspected. Out of the eight deaths, seven were confirmed as resulting from the Ebola virus, while one was unconfirmed.
As at Sunday, 4,269 (probable, confirmed and suspected) cases and 2,288 deaths have been reported in the current outbreak of Ebola virus disease by the Ministries of Health of Guinea, Liberia and Sierra Leone. The increase in cases continues to accelerate in these countries.
Of the 862 reported cases in Guinea, 664 are confirmed, 151 probable and 47 suspected. Four hundred of the total 555 deaths in the country are confirmed due to Ebola, 151 probable and four suspected.
In Liberia, of the 2,046 cases, 634 are confirmed, 969 considered probable and 443 suspected. About 1,224 deaths have so far been recorded in the country, where 508 are confirmed due to the virus, 402 probable and 296 suspected to be as a result of the virus.
In Sierra Leone, 1,234 are confirmed out of the total reported 1,361 cases, 37 probable and 90 suspected. Out of the total 509 deaths in the country, 461 are confirmed Ebola cases, 37 probable and 11 suspected.
According to the WHO, eight districts Guinea, Liberia and Sierra Leone in which previous cases were confirmed reported no cases during the 21 days prior to 5 September. But two previously uninfected areas reported initial cases during the seven days prior to 5 September. In Liberia, six suspected cases and three probable cases were reported in the River Gee area. In Guinea, five confirmed cases and one suspect cases were reported in the Coyah area.
Statistics show that a large percentage of cases occurred in the 21 days preceding 5 September.
The UN body has also disclosed that a separate outbreak of Ebola virus disease, which is not related to the outbreak in West Africa, is occurring in the Democratic Republic of the Congo.