Director-General, World Health Organisation (WHO), Dr Tedros Ghebreyesus, has arrived Kinshasa, capital of the Democratic Republic of Congo (DR Congo), to assess the needs of Ebola response first-hand.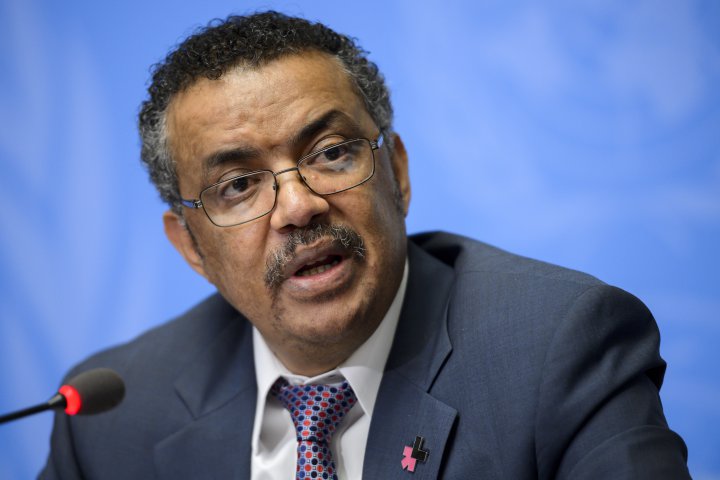 The director general announced this on his Twitter handle @DrTedros on Sunday, May 13, 2018.
He said WHO staffers were in the team that first identified the outbreak, adding that the organisation was working with its partners to send more staff, equipment and supplies to the area.
Ghebreyesus said that the organisation and its partners were also working with national health authorities to contain the Ebola outbreak in DR Congo.
He reassured that the organisation and its partners were committed to the continuous action to beat Ebola.
According to him, as of May 11, "our case count is two confirmed cases, 12 suspected cases and 18 probable cases."
He added: "I just arrived in Kinshasa, DR Congo with the Regional Director for Africa, Dr Moeti Matshidiso, and the WHO Deputy Director-General, Emergency Preparedness and Response, Dr Pete Salama.
"We have been briefed about current situations and WHO and partners are committed to continuing swift actions to beat Ebola,'' Ghebreyesus said.
The organisation, also on its Twitter handle @WHO, said that mobile laboratory materials have been shipped to strengthen the rapid analysis of samples from Bikoro, the Ebola-affected area in DR Congo.
WHO had on Thursday, May 10 announced that it released $1 million from its contingency fund for emergencies to support the rapid response to the outbreak in the country.
The News Agency of Nigeria (NAN) reports that the outbreak was first confirmed by the organisation on May 8 with the two cases occurring at Bikoro health zone, Equateur province.
WHO says it has alerted countries surrounding DR Congo about the outbreak to enable them to take precautionary measures to prevent spread.
By Yashim Katurak