WaterAid says it is collaborating with the Permanent Mission of Nigeria to the United Nations to host a breakfast dialogue in New York on the nation's State of Emergency declaration in the water, sanitation and hygiene sector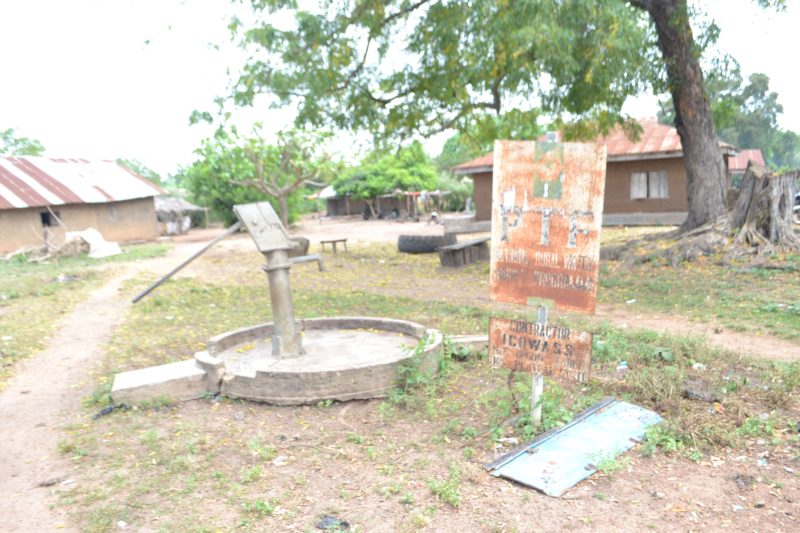 In April 2018, the Federal Government of Nigeria declared a state of emergency in its water, sanitation and hygiene (WASH) sector. A welcome recognition of the urgency of WASH action in Nigeria, the state of emergency will encompass an 18-month period and usher in a 13-year revitalisation strategy for Nigeria's WASH sector.
WaterAid Nigeria campaigned for and commended this step, calling on the Federal Government to complement this declaration with significant investment and financing needed to deliver on providing water and sanitation for all Nigerians.
As Nigeria takes this important step towards the achievement of Sustainable Development Goal 6 (Ensure availability and sustainable management of water and sanitation for all), the world's governments will gather in New York at the UN High Level Political Forum, to take place from July 9 to 18, 2018. The 2018 HLPF, which will undertake the first global review of SDG6, offers an important space to galvanize urgent action to ensure that the human rights to clean water and sanitation are guaranteed for all and to share concrete examples of how efforts towards universal water, sanitation and hygiene can enable the achievement of the 2030 Agenda.
To support Nigeria's step forward in WASH action by declaring a federal state of emergency and to take the opportunity of the SDG6 review to catalyse similar attention from other governments, WaterAid plans to co-convene an informal breakfast dialogue on the margins of the HLPF. Suleiman Hussein Adamu, Nigeria's Minister of Water Resources, will attend this informal dialogue which will offer a significant moment to engage the UN delegations of Nigeria and neighbouring governments, along with donors and relevant civil society, towards urgent WASH action in the context of the achievement of the 2030 Agenda.
The breakfast dialogue also provides a space to highlight potential ways forward regarding the N30 billion fund recently proposed by Nigeria's Ministry of Water Resources to address open defecation in the country and to encourage state governments to commit budget allocations for sanitation and hygiene.
The space of the UN HLPF offers the opportunity to connect representatives of the Federal Government of Nigeria with bilateral and other donors who might consider supporting this initiative, as well as with representatives of the Indian government who have achieved significant success in this area. At the suggestion of WaterAid India and the UN Resident Coordinator in India, the Permanent Mission of India has been invited to join the dialogue.
The Nigerian government must prioritise clean water, decent sanitation and good hygiene for people across the country, if Goal 6 – the provision of clean water and decent sanitation for everyone everywhere – is to be reached by 2030, WaterAid Nigeria has said. Without water, decent sanitation and good hygiene, other Sustainable Development Goals, including those on health, nutrition, education, gender equality and reducing inequalities cannot be achieved, the organisation added.
Across the world 844 million people still do not have access to clean water and one in three people still live without adequate sanitation facilities. In Nigeria alone 33% of people are currently living without basic access to water, while 67% of people do not have a decent toilet. On current progress, the promise to bring safe water and toilets to everyone by 2030 will not be met. While Nigeria is on course to have universal access to clean water by 2039, the percentage of the population with access to a decent toilet is dropping.
Without access to these basic amenities, men, women and children in Nigeria will remain trapped in a cycle of poverty and disease, while being denied their basic human rights to safe drinking water and sanitation, WaterAid warns.
WaterAid Nigeria says urgent action to finance water and sanitation, to integrate it with efforts on health, nutrition and other related development, and to make progress sustainable is essential to reach everyone, everywhere. Faster progress on all three will save lives, boost development and change the lives of billions of people living in extreme poverty globally. For every $1 spent on water and sanitation, on average $4 is returned in economic benefits.
Dr ChiChi Aniagolu-Okoye, Country Director of WaterAid Nigeria, said: "We are at a critical juncture in the fight to get clean water, decent sanitation and good hygiene to the people of Nigeria and across the world. Our Government must complement this state of emergency declaration with significant investment and financing needed to deliver on providing water and sanitation for all Nigerians.
"We know that if everyone, everywhere was able to access clean water, decent toilets and good hygiene, then we could help end the scourge of extreme poverty and create a more sustainable future. But we have act now to make this a reality. The Nigerian government must prioritise water, sanitation and hygiene – the basic building blocks of any prosperous community – ensuring proper financing is put in place to build a more sustainable country today and for future generations. The people of Nigeria will be watching."