WaterAid, a non-govermental organisation, with support from Latter-Day Saints Charities (LDSC) is "Strengthening Water and Sanitation Delivery" project  in Ikorodu North and Ojodu Local Council Development Authority (LCDA) of Lagos State with $300,000.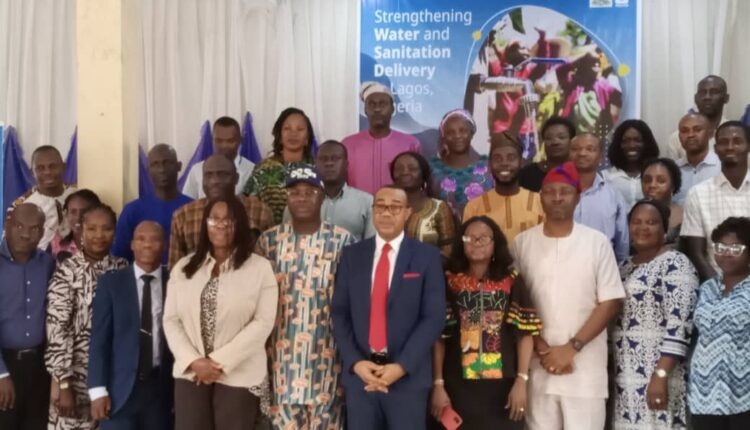 Evelyn Mere, Country Director, WaterAid, disclosed this while delivering a keynote speech at the official unveiling of the project on Thursday, February 2, 2023, in Lagos.
Mere said that the project would be providing increased access to clean water, as well as improved sanitation and hygiene behaviour in target communities in the state.
According to her, the $300,000 project is expected to reach about 10,500 persons with improved access to clean water as well as safely managed sanitation services.
She disclosed that other deliverable of the project included key hygiene behavioural change promotion in target communities over the next 12 months.
"It will combine key strategies including service delivery interventions, hygiene behaviour change approaches.
"Institutional strengthening to address acute water and sanitation needs for vulnerable and marginalised communities in the state," Mere said.
She noted that while the government's efforts in accelerating water and sanitation access were commendable, Nigeria still had some of the largest gaps in access to water, sanitation, and hygiene (WASH).
According to her, an estimated 68 million Nigerians are without access to basic drinking water, 171 million lack handwashing facilities with soap, 113 million do not have adequate toilets, and 48 million practice open defecation.
She said that lack of access to adequate WASH services disproportionately affects persons with disabilities, women and girls, who spend hours each day fetching water, and unable to work or go to school.
Mere stressed that without proper sanitation facilities, girls who have reached puberty often dropped out of school altogether, just as many women and girls face an increased risk of danger and gender-based violence because of lack of water and toilets close to home.
She said that poor access to improved water and sanitation also remains a major cause of high morbidity and mortality rates among children under five in Nigeria,
She added that about 150,000 children under five die from diarrhoea each year due to contaminated drinking water and poor sanitation.
"Lack of access to water, sanitation, and hygiene has detrimental effects on the health, education, economic growth, and development of the population.
"It makes it difficult for communities to practice proper handwashing which is critical to controlling the spread of infectious and deadly diseases," Mere said.
She said that WaterAid would construct and rehabilitate water and sanitation facilites in collaboration with government and civil society partners.
Mere added that the organisation would provide technical support to relevant WASH authorities in the state for improved WASH service delivery, amplify hygiene promotion activities for improved health in target communities.
In his remarks, Chairman, Ojodu LCDA, Mr Olusegun Odunmbaku, expressed gratitude to WaterAid and LDSC for choosing Ojodu LCDA as one of the beneficiaries of the project.
Odunmbaku said that the project would complement his administration's resolve to improve the health and wellbeing of the people.
"This is captured in our Health, Education, Youth empowerment and Social infrastructure (HEYS) mission, which are premised on the state's THEMES agenda and the global Sustainable Development Goals (SDGs).
"The provision of clean water and proper sanitation is a fundamental human right that should never be taken for granted.
"It is our duty as leaders to ensure that every member of our community has access to these vital resources.
"With this project, we aim to make a lasting impact and demonstrate our dedication to improving the lives of those we serve.
"This inauguration marks a milestone in our journey to create a cleaner, healthier, and more sustainable community," Odunmbaku said.
Also speaking, Elder Christian Chigbundu, representating the Church of Jesus Christ of Latter-Day Saints, said that it was worrisome the high number of households with lack of access to potable water and sanitation.
Chigbundu enjoined well meaning Nigerians to contribute their quota to the provision of basic WASH facilities in their localities.
He alluded to various scripture passages to back why they were supporting the project.
"It is on this premise that the church came up with the charity where we are helping millions of people across the world.
"What you are seeing today, we have done in Enugu, Benue, and Abuja, among others.
"The church has spent $2.1million on this particular project in all these places I have mentioned.
"The Charity is a specialised organisation meant to help the poor. That is what religion is all about.
"Today we are spending $300,000 in Lagos to ensure that people will have access to water, and improve sanitary in their homes," Chigbundu said.
By Fabian Ekeruche