As the world marks the 2016 World Water Day (WWD) on Tuesday March 22, the Environmental Rights Action/Friends of the Earth Nigeria (ERA/FoEN) has urged federal and state governments to put the interest of the people and jobs over profits in the pursuit of providing the citizenry portable water for drinking and other uses.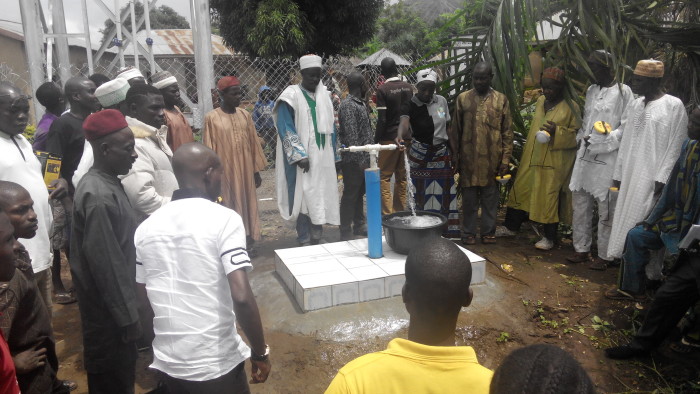 The international WWD reminds governments and peoples about the significance of fresh water and sustainability of fresh water resources management. The 2016 commemoration has "Water and Jobs" as its theme. It focuses on how enough quantity and quality of water can change workers' lives and livelihoods and even transform societies and economies.
In a statement issued in Lagos, ERA/FoEN said the global commemoration should be a wakeup call to the Nigerian government that water is a human right and, in its provision, the livelihoods of people should not be mortgaged to private sector players.
ERA/FoEN Deputy Director, Akinbode Oluwafemi, was quoted in the statement as saying: "As we mark this global event which reminds governments of their responsibility in ensuring citizens have the highest basic standard of life which unhindered access to clean water represents, the sad reality in Nigeria is that the federal and state governments overtly or covertly dodge this duty and would rather go cap-in-hand to the World Bank and other promoters of privatisation whose interests are solely 'for-profit-only'."
Oluwafemi explained in the statement that government at all levels should fully uphold the human right to water as an obligation and that, in doing this, the government should integrate broad public participation in developing plans to achieve universal access to clean water.
"Prioritising water for the people will lead to a comprehensive plan that invests in the water infrastructure necessary to provide universal water access, create jobs, improve public health, and invigorate the national economy," he was quoted as saying.
Citing Lagos as an example of a potentially dangerous experiment in water privatisation, Oluwafemi explained in the statement that was endorsed by the group's spokesperson, Philip Jakpor: "In this state of nearly 21 million people, the World Bank through its private arm – International Finance Corporation (IFC) – is suggesting a Public Private Partnership (PPP) which will mortgage the future of the citizens of the state. The PPP water failures in Manila and Nagpur mirror what awaits countries that adopt this model."
The ERA/FoEN director stressed that, while the World Bank and other agencies talk of the challenges of providing water for people like human rights activists do, their path to solving the challenges differ. He added that the solution to the identified challenges rests in keeping public water in public hands and not in the hands of a few who would rather exploit the situation for personal gain.
He listed fallouts of PPPs in the water sector to include rate hikes, poor service quality, and shut-offs to the poor who, according to him, may not be able to pay the cost of water.
Olufemi stated: "These happenings do not guarantee our right to water as espoused by the United Nations in 2010. Like the power sector privatisation in Nigeria, water privatisation will rob our people of their jobs in addition to other unanticipated fallouts. Privatisers in any cloak are only interested in maximising profits to the detriment of workers in the sector. We reject this idea."