Over the past week, the South-Central region of the U.S. has been experiencing devastating downpours and flooding across multiple states. This historic extreme weather, already responsible for several deaths and affecting thousands more, has poured more than 20 inches of rain in some locations.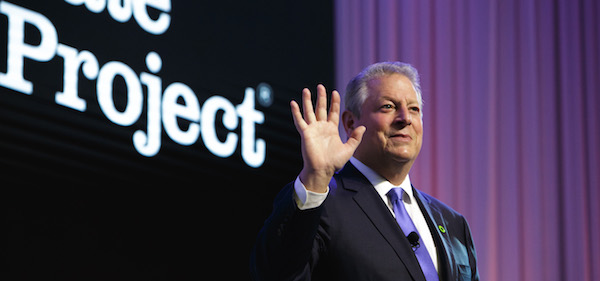 I just arrived here in the Philippines with The Climate Reality Project to train another 800 climate activists from 60 different nations. And as if to illustrate how interconnected we are in our effort to solve the climate crisis, the scientists tell us that the rapidly warming ocean water surrounding the Philippines is the origin of the "atmospheric river" now carrying massive amounts of moisture to fuel the record downpours flooding the American South.
Even though these islands are located far away from the United States, the mechanism causing these floods funnels water 7,000 miles at high altitudes — across the Pacific Ocean — from the waters surrounding the Philippines to North America by two "atmospheric rivers". One, called "the Pineapple Express," is now bringing rain to California, and the other, called "the Mayan Express," is the one causing the flooding of the South Central U.S.
These atmospheric rivers — now the subject of intensive new scientific research — can carry up to 15 times as much water as the average amount that flows through the mouth of the Mississippi River.
The Mayan Express is being pulled over the state of Texas and from there East by Northeast, funnelling unusual amounts of rain and causing record downpours within a narrow band across the United States.
The climate crisis has changed the backdrop against which all extreme weather events now occur. Warmer air holds more water vapour, which leads to more intense precipitation events. And in the case of atmospheric rivers, climate scientists are now telling us that these events are likely to become more frequent and more destructive, which, in turn, would lead to more extreme weather events such as the terrible flooding we are now witnessing.
By Al Gore (Chairman of Climate Reality, Chairman & Co-founder of Generation Investment Management, former Vice President of the United States)