The Economic Community of West African States (ECOWAS) and the West African Science Service Centre on Climate Change and Adapted Land Use (WASCAL) have renewed their commitment to combat climate change and mitigate its impacts in the region by implementing the Memorandum of Understanding (MoU) between both organisations.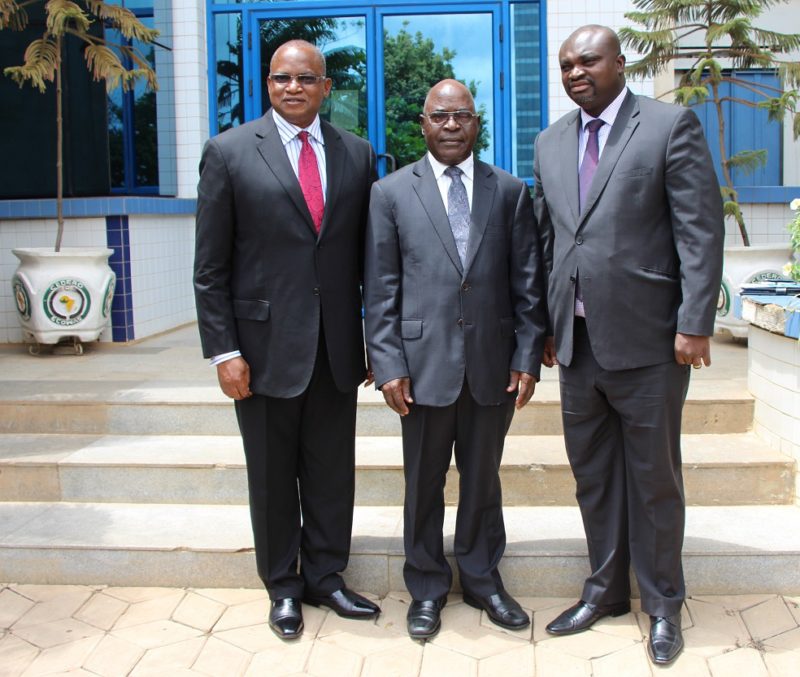 Marcel de Souza, the ECOWAS president, who was represented by Tchambakou Ayassor, Commissioner for Agriculture, Environment and Water Resources, emphasised the need for all the ECOWAS member states to partner with the WASCAL in a bid to combat the adverse effects of climate change in the region.
In his remarks during a meeting which was held on Monday, May 15, 2017 in Abuja, Nigeria's federal capital city, Ayassor stated that, due to the population of West Africa, it was a priority of the commission in collaboration with the WASCAL to build the capacity of the region on a national and institutional level in order to achieve significant results.
"With the effects of climate change cutting across various sectors of the economy and affecting the lives of Community citizens, the signing of the MoU between ECOWAS and WASCAL in April 2016 highlights the importance placed on this challenge," he said.
Similarly, Peter Dery, the chairman of the WASCAL Board of Directors, noted that its technical team would liaise with ECOWAS in order to strategise on an implementation plan for the MoU with focus on climate services, climate research and capacity building.
To this end, "the WASCAL Capacity Building Programme facilitates academic education amongst 10 West African universities in collaboration with German institutions. The activities focus on the training of Doctoral and Master's Programmes in climate change thematic areas," he said.
Furthermore, Jimmy Adegoke, the WASCAL executive director, informed the commissioner that with the support of the German government, 50 automatic weather stations and 20 automatic hydrological stations had been procured and would be distributed to member states to enable them generate relevant climate information.
The delegation from the WASCAL requested the ECOWAS to use its influence to ensure that member states which are also members of the WASCAL fulfil their financial obligations by remitting their dues.
The WASCAL was established in May 2012 with the aim of providing information and knowledge at the local, national and regional levels to its West African member countries in order to cope with the adverse impacts of climate change.
It currently has 10 West African member countries (Benin, Burkina Faso, Côte d'Ivoire, The Gambia, Ghana, Mali, Niger, Nigeria, Senegal and Togo), with Cape Verde and Guinea Bissau in the process of joining the organisation.
Also in attendance of the meeting were Johnson Boanuh, the ECOWAS director for Environment, and Alain Sy Traore, the director for Agriculture and Rural Development.