The West African Network for Peacebuilding (WANEP) has called for collaborative efforts from sand miners, government and residents of coastal communities to put an end to environmental exploitation and degradation within coastal communities in Lagos.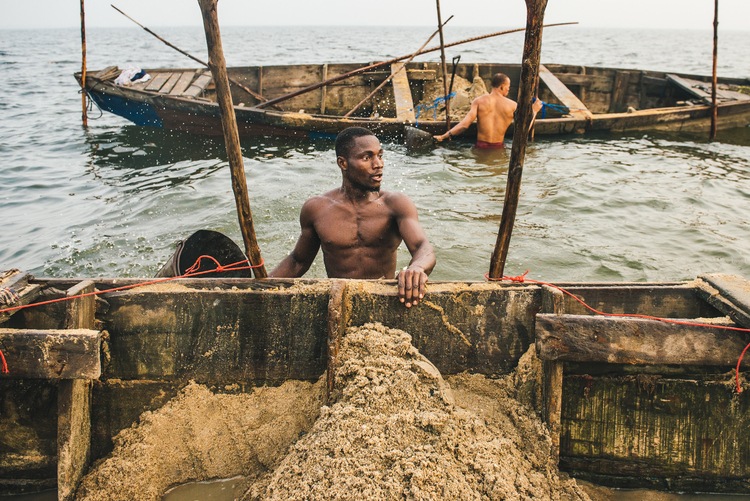 Making this call at a one-day consultative meeting held in Lagos on Wednesday, November 24, 2021, the network established that illegal and exploitative sand mining was affecting the livelihood and causing conflicts in coastal communities.
The organisation said that illegal and exploitative mining activities had made it difficult for residents of coastal communities to carry out fishing and other economic activities.
The one-day event brought together stakeholders to deliberate on the issues of exploitative mining in Lagos coastal communities and its role in gender-based violence with special focus on Raboka community in Ikorodu.
Mrs Bridget Osakwe the National Network Coordinator of WANEP in Nigeria, explained that the event, which she described as timely, would help redesign government policies, programmes, plans and legislations to achieve conflict-free and sustainable mining in coastal areas.
"The theme of this consultative meeting is very timely at this challenging time of COVID-19 pandemic as the world is advocating for sustainable and peaceful future for generations ahead. This approach will help to redesign government's policies programmes, plans and operations, legislations, research in which multiple sectors communicate together to achieve a conflict-free and sustainable sand mining and mining of other natural resources," Mrs Osakwe said.
She further highlighted the need to build the informative and resilience capacity of all relevant stakeholders towards reducing the already impacting climate change and early warning conflict sign in the state.
On conflict prevention, she lamented that people in the most vulnerable communities were losing their means of livelihood because of the new actors in sand mining operations, coastal erosion, and disappearance of fishes as a result of loss of natural habitats.
She disclosed that her organisation was working to facilitate dialogue among competing users of natural resources.
Mrs Osakwe further revealed that her organisation was working with the Lagos State Government through LASEMA and Ministry of Education to advocate for a peaceful and resilient state.
On her part Damilola Oluwo, a lecturer at the Department of Urban and Regional Planning, University of Lagos, Akoka, established that women suffer most of the effects of environmental degradation because of their frequent interaction with the environment.
Highlighting that sand was the second most exploited natural resources on earth, she explained that the increasing use of sophisticated resources had worsened sand exploitation in coastal region.
Ms Oluwo explained that women play a vital role in managing natural resources at home and community level.
Explaining that environmental degradation was fueling gender-based violence, Ms Oluwo lamented that resource scarcity, conflicts and displacement caused by environmental degradation had further deepened the inequalities.
She underlined the need to develop sustainable policies, effective polices and plans to maintain the balance between resource usage and conservation.
By Emeka Ayo Joseph