Residents of the Caribbean island of St Vincent were bracing for a rain of ash and wondering what else would come after the La Soufriere volcano erupted explosively on Friday, April 9, 2021 the first time it has done so since 1979.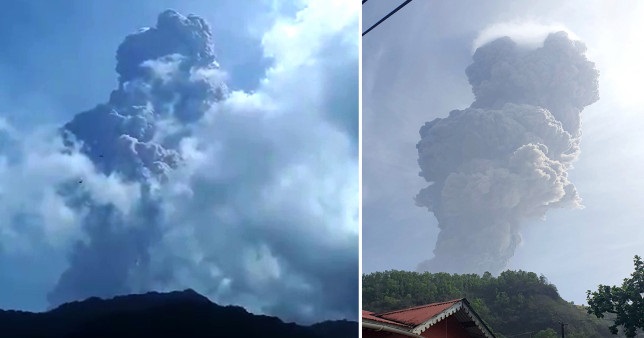 Researchers with the National Emergency Management Organisation (Nemo) said an up-to-8-kilometre-high tower of smoke had built up above the volcano.
Authorities had already issued an evacuation order for part of the Caribbean island after seismologists had warned that the volcano appeared set to erupt.
Ralph Gonsalves, prime minister of Saint Vincent and the Grenadines, issued the order on Thursday following advice from the head of Nemo.
Gonsalves issued an evacuation order with immediate effect for all people in designated red zone areas in the island's north, where the volcano is located, some 20 kilometres north of the capital, Kingstown.
The prime minister said earlier that, following a couple of weeks of increased seismic activity on the island, he received a phone call from Nemo on Thursday morning warning him of increased activity "of a different kind."
The emergency organization had said on Twitter there was a "substantial prospect of disaster."
In a Thursday bulletin, the University of the West Indies' seismic research centre said that there was an ongoing effusive eruption which "may or may not escalate to an explosive eruption."
La Soufriere is the only live volcano on St Vincent and has only had five explosive eruptions since 1718, according to the centre, which says there have been several effusive or slow eruptions in the same time period, with the most recent in December 2020.
About 1,500 people died after an eruption in 1902.
Videos and images posted on Twitter by the Trinidad and Tobago-based UWI Seismic Research agency, which monitors earthquakes, volcanoes and tsunamis in Eastern Caribbean, showed the volcano's dome glowing and smoke rising before sunset.