Italy's lagoon city of Venice is bracing itself for the worst flooding event since 1979, amid a nationwide weather alert across Italy, local authorities reported on Monday, October, 29, 2018.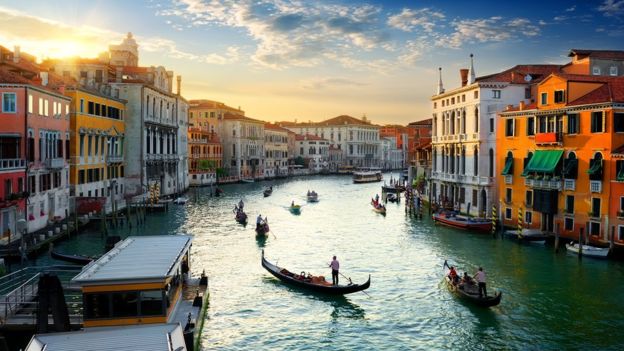 "The high tide was due to reach 160 centimetres, a level that leaves 77 per cent of Venice's historic centre under water,'' the authorities said.
On Dec. 22, 1979, the high tide rose to 166 centimetres above the zero-reference point at Punta della Salute, the Southern entrance of the Grand Canal in front of St Mark's Square.
The worst flooding of modern times for Venice was a 194-centimetre-high tide in 1966.
Civil protection officers were on high alert in many parts of Italy as heavy rains and strong winds plagued much of the country.
In the Southern region of Calabria, a man was reported missing after his boat crashed against a pier on Sunday while he was trying to enter the port of Catanzaro during stormy weather.
Rail and motorway traffic near the Brenner Pass, which links Italy to Austria, was temporarily suspended both on Sunday and Monday, and parts of the Milan-Bologna motorway were flooded.
As a precaution, schools were closed in several areas, including in the Northern Veneto and Liguria regions, in parts of Abruzzo and in Rome.