The University of Lagos (UNILAG), alongside two other foreign varsities, has bagged a research grant worth £1.9 million to conduct research on migration, urbanisation, and conflict resolution in Africa.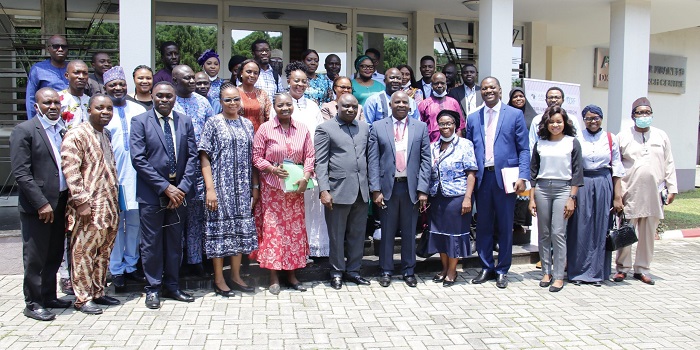 Making this disclosure while giving an address at the inception workshop of the research project on Thursday, September 23, 2021, Vice Chancellor of UNILAG, Prof. Oluwatoyin Ogundipe, described the initiative as ground-breaking research that will create a framework to sustainable peace in African cities.
"This workshop, in kicking off the research, seeks to co-create the sustainable pathway to peace in our cities with stakeholders such as ourselves, private practitioners, policy makers, international development agencies and others," Prof. Ogundipe said.
The research work will examine drivers of conflicts, with special focus on migration caused conflicts, driven by mega urbanisation, as in the case of Lagos.
On his part, the pioneer Dean, Faculty of Multidisciplinary Studies, University of Ibadan, Prof. Isaac Albert, pointed out the urgent need for universities in Africa to jointly step-up efforts, in finding lasting solutions to all societal challenges.
Pointing out the need to involve academicians in the solution process to societal challenges, Prof. Albert said that city managers are already overwhelmed by these challenges that come with migration and conflicts especially.
"City managers are trained to manage problems, but researchers have a better understanding on how to tackle most of these problems.
"When city managers, scholars, policy makers and industry collaborate, they end up establishing structures that would produce more sustainable management of the urban challenges," he stated.
Released by the by the United Kingdom Research Institute under its UKRI-GCRF ARUA Research Excellence Programme, the grant will fund a three-year research project (from 2021 to 2023) on Migration, Urbanisation and Conflict in Africa (MUCA).
Benefiting from the grant alongside UNILAG is Addis Ababa University in Ethiopia
Others are Makerere University in Uganda and University of Sheffield in the UK, as collaborating institutions.
Speaking at the inception workshop, Prof. Taibat Lawanson, Co-Investigator and Country Lead of MUCA Research Project (Nigeria), said the project would focus on Lagos, Lokoja and Jos and some other selected cities in Ethiopia and Uganda.
"We shall also look at the ones driven by industrialisation, as in the case of Hawassa in Ethiopia, and Lokoja, Obajana, in Nigeria, and that driven by perennial conflict as it is in the case of Jos, also in Nigeria," she said.
By Ayomide Emeka Joseph