The United Nations Children's Fund (UNICEF) on Wednesday, March 14, 2018 called on the Federal Government to provide more quality potable water to Nigerians to prevent water borne diseases.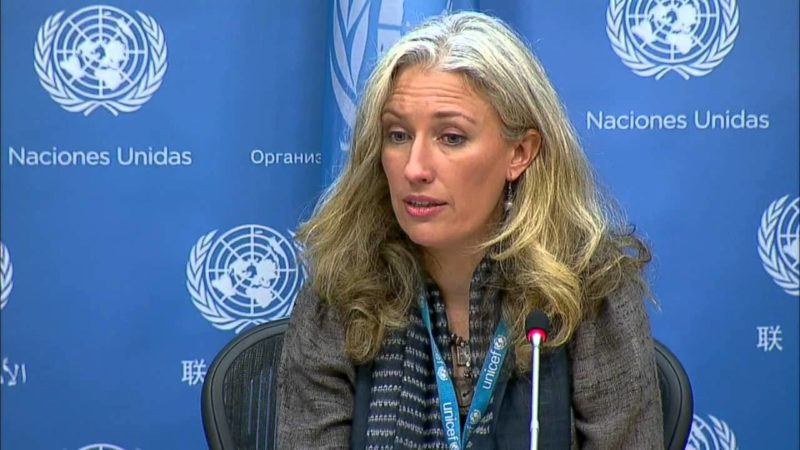 Mr Jurji Zaid, the UNICEF Chief of Water Sanitation and Hygiene (WASH) Nigeria, made the appeal at a media dialogue on Water Supply and Sanitation Sector Reform Project, Phase III.
The News Agency of Nigeria (NAN) reports that the forum was supported by the European Union in Jos.
Zaid alerted that about 160 million Nigerians lack access to potable quality water.
The UNICEF official quoted the figure from the 2016 to 2017 Multiple Indicator and Cluster Survey (MICS).
According to him, the survey was conducted by the National Bureau of Statistics (NBS) in conjunction with UNICEF, among other stakeholders.
NAN also reports that the dialogue was organised by the Child Rights Information Bureau of the Federal Ministry of Information and Culture in partnership with UNICEF.
Presenting a paper on "Overview of WASH situation in Nigeria'', Zaid noted that most of the water consumed by Nigerians were from sources contaminated either by faeces and lack of proper hygiene practice, among others.
He further noted that 50 per cent of water infrastructure in the country were bad and identified these lapses as a contributing to poor access to potable water.
Zaid identified water, sanitation and hygiene as interrelated, recommending that good hygiene practice and making the nation open defecation free would ensure healthy lives for the citizens.
The WASH specialist specifically noted that 25 per cent of the populace practice open defecation, adding that open defecation in the vicinity of water sources could contaminate it thereby making the water unsuitable for consumption.
He reaffirmed that 88 per cent of water borne diseases like diarrhoea were due to lack of access to potable water.
According to him, this has resulted to rate of diarrhoea in children thereby accounting for second leading causes of under-five mortality.
Zaid also suggested use of chlorine tablet as a cost effective way of water purification.
The specialist said to ensure improved WASH in the country required the collaborative efforts of all tiers of government, private entity, community and individuals, among others.
Zaid urged leaders to show political will by ensuring adequate budgetary allocation to WASH interventions and judicious use of such resources as at when due.
"Leaders need political will to promote accessibility to WASH by ensuring judicious flow of funds from all tiers of government or meeting their counterpart funding.
"There is need for Nigeria Government to prioritise investments on WASH without that all investments by donor agencies will be wasted resources because the country will not be able to sustain such interventions.
"There is need for the government to explore the services of private sector to ensure regular monitoring, maintenance and repair of water infrastructure to forestall constant damage," he said.
By Felicia Imohimi