Stakeholders in the nation's environment and sustainable development sector have been urged to adopt technology to effectively address the challenges of climate change.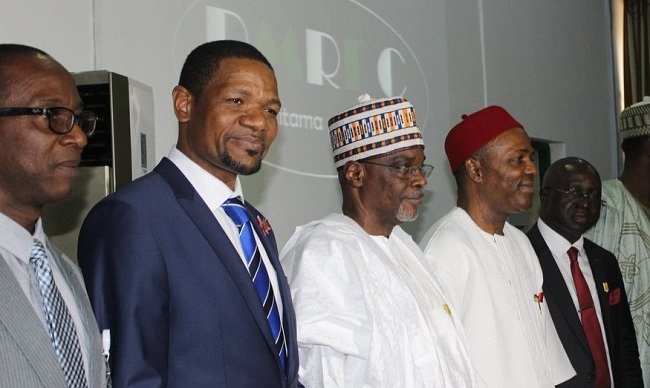 This formed the kernel of discussions at the National Inception Workshop on Technology Needs Assessment (TNA) for Climate Change Mitigation and Adaptation that held on Monday, September 10, 2018 in Abuja.
Speaking at the workshop, the Regional Climate Change Coordinator of the United Nations Environment Programme (UNEP), Dr. Richard Munang, said: "To address climate change, Nigeria has everything she needs to pave the way for the entire continent. The problem with mitigating climate change in Africa is not totally a financial problem but that we have not paid attention to build people's capacity and implore them to combat Climate Change in their respective locations and using tailored approaches."
Dr. Reuben Bamidele, a representative of the United Nations Industrial Development Organisation (UNIDO), underscored the need for an effective response to monitoring and evaluation regarding climate change issues in Nigeria. He also pledged UNIDO's willingness and availability to provide support to the Federal Government of Nigeria during the TNA process.
Citing the examples of China and Israel, the Minister of the Federal Ministry of Science and Technology, Dr. Ogbonnaya Onu, urged Nigeria to move with the rest of the world by leveraging technology to mitigate climate change and the resulting effects.
He said: "Climate change is real, and the effects are with us, not only in Nigeria but across the world too. We see the evidence with the drying up of the Chad Basin, desertification, rise in sea level, coastal encroachment, and other environmental disasters we witness every time.
"The problems of climate change are not just economical but also a social problem too. We should not be afraid of the existence of climate change; the challenge for us is our inability to use science and technology to mitigate it."
The minister referred to countries like China and Israel, applauding their efforts to leverage science and technology to combat climate change and create jobs in their countries.
Mr. Chukwuemeka Okebugwu, a representative of Dr. Peter Tarfa, Director, Department of Climate Change in the Federal Ministry of Environment, gave a brief report of the Inter-ministerial Committee on Climate Change to help Nigeria determine her Nationally Determined Contributions of 20% (unconditional) and 45% (conditional).
His words: "The Federal Ministry of Environment is working closely with her counterparts in the Federal Ministry of Science and Technology and other related MDAs to work out solutions and ensure that Nigeria is enabled to solve many problems associated with climate change. This Technology Needs Assessment is critical to help us develop a roadmap and work with the appropriate knowledge needed to combat climate change in Nigeria."
A National Steering Committee of the TNA on Climate Change was inaugurated by the minister.
The workshop invited interested parties to come up with practical solutions that will combat climate change and other related environmental and social challenges that stem from it. The framework for the TNA was to organise stakeholder involvement, develop a work plan, inaugurate a national team and conclude on support tools necessary for the assessment. Three focal groups – Energy, Industrial and Agriculture – were formed and presented with respective tasks.
By 'Seyifunmi Adebote