A new global initiative to promote peace through land restoration was signed on Tuesday, January 28, 2020 by the United Nations Convention to Combat Desertification (UNCCD) and the Korea Forest Service (KFS).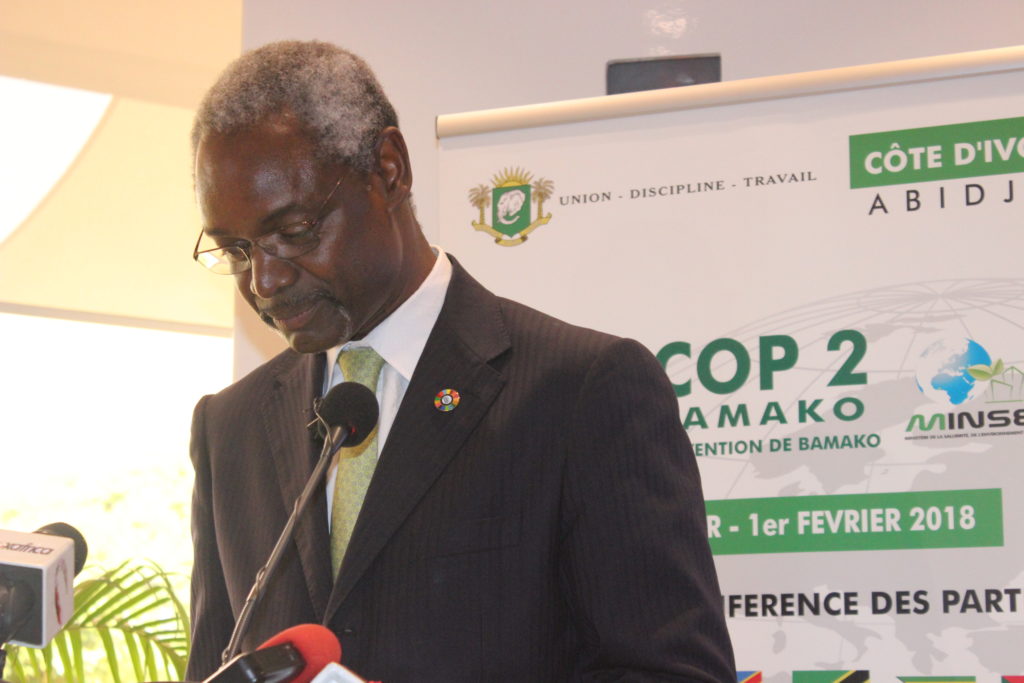 Conflicts over natural resources are among key peace and security challenges of the 21st century. With the right approach, cooperation in the management of natural resources can offer countries recovering from violent conflict an opportunity to achieve stability and trust while re-building livelihoods and economies. To meet this need, the new Peace Forest Initiative (PFI) will promote cooperation between countries to rehabilitate degraded land and forest in fragile and post-conflict locations while promoting peace and confidence.
Mr. Ibrahim Thiaw, Executive Secretary of the UNCCD and Mr. Chong-Ho Park, Minister of KFS, Republic of Korea, signed a Memorandum of Understanding (MoU) to establish the framework for the new initiative.
Bridging the goals of peacebuilding and land restoration, KFS and UNCCD have joined forces to realise the common sustainable development targets, including Land Degradation Neutrality (LDN). LDN is a universal goal to tackle land degradation in the context of the sustainable development at global, regional and national levels.
It is also an accelerator for the achievement of multiple Sustainable Development Goals. Restoration, rehabilitation and sustainable management of forests play a vital role in the achievement of LDN and create several economic gains, such as increased production of non-timber products, food security and health, reduced soil erosion, disaster risk reduction, improved watershed management and carbon sequestration.
"The Peace Forest Initiative, welcomed by the last Conference of the Parties to the UNCCD, is an innovative way to link peace and security with Land Degradation Neutrality. The Initiative will help address some of the most challenging situations of transboundary management of shared natural resources while promoting peace and cooperation. UNCCD is excited to join forces with The Republic of Korea and other key partners to launch this promising new endeavour," said Mr. Thiaw.
"We have now embarked on our journey. The PFI is an effective tool to promote cooperation on the restoration of degraded land and forest in conflict-affected areas. Republic of Korea is committed to making this endeavour a great success. Together with UNCCD and other partners, we will continue to work together for peace and prosperity," said Mr. Chong-Ho Park.
Launched on September 10, 2019 during the 14th Conference of the Parties to the UNCCD in New Delhi, India, the PFI will function as a practical platform to facilitate collaboration on sustainable land and forest management in diverse environments.
In addition to the needs assessment, the platform will provide guidance on sharing resource wealth and management; ensuring transparency of resource contracts, payments and the potential social and environmental impacts of the activities; management of land tenure and other resource rights; engaging stakeholders and civil society in decision-making and maintaining positive transboundary dynamics that draw on national and local capacity for resolving disputes and grievances.
The UNCCD Secretariat says it welcomes the expression of interest from countries willing to work together to make the Peace Forest Initiative a reality and contribute to LDN implementation through partnership building for peace and security.