The UN Environment on Saturday, September 15, 2018 called on African civil society organisations (CSOs) to help advance essential environmental agenda that are critical to the effective implementation of policies and projects in the field of environment and sustainable development.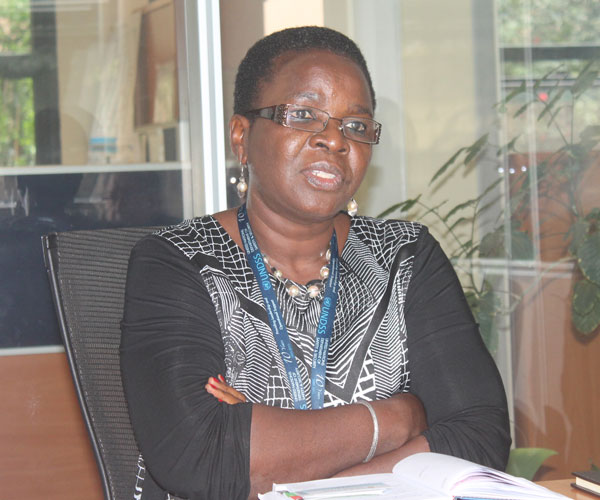 Juliette Koudenoukpo, Director and Regional Representative at the UN Environment Africa office, said that the CSOs could shape African countries' innovative solutions to tackle environmental challenges that are facing the society.
"Use your networks and diplomacy to shape the environmental agenda in the continent," Koudenoukpo said during the opening a two-day African Major Groups and Stakeholders forum in Nairobi.
Koudenoukpo said there was need to move faster from "business as usual" approach and devise ways and means to address issues such as rising energy costs, poverty, environmental degradation, pollution and social inequality.
She said that African continent had the capacity and the knowledge to innovatively overcome environmental challenges.
The UN Environment official noted that Africa needs to invest in innovative solutions to unlock its economic and social potential and create inclusive wealth for the well-being of their populations.
She called on the organisations to engage the youths in changing policy, since they have innovative ideas and initiatives capable of making a difference in transforming societies.
"You represent the many voices of those most likely to be directly affected by environmental crisis and the adverse effects of natural resource degradation," Koudenoukpo said.
She said that the CSOs have a role in bridging the gap between science and policy and engaging key stakeholders in the implementation of the Sustainable Development Goals and the African Union's (AU) agenda 2063.
The two-day consultation conference for the African Major Groups and Stakeholders is being held to prepare their inputs for the seventh special session of the African Ministerial Conference on the Environment which starts Monday.
The outcome of the meeting will be a regional statement including key messages by civil society from Africa.
This regional statement will be incorporated into the overall information document comprised all regional statements by civil society and presented as an official preparatory document to the UN Environment Assembly in 2019.