Following the recent landmark report by the UN Intergovernmental Panel on Climate Change (IPCC) saying that it is still possible to limit climate change to 1.5°C, the UN Economic and Social Council (ECOSOC) will hold two meetings exploring resilience in climate-vulnerable areas. These are Africa's Sahel region (which has seen higher temperature, recurrent droughts and severe land degradation) and the Caribbean (which was pummeled by a pair of severe hurricanes in 2017).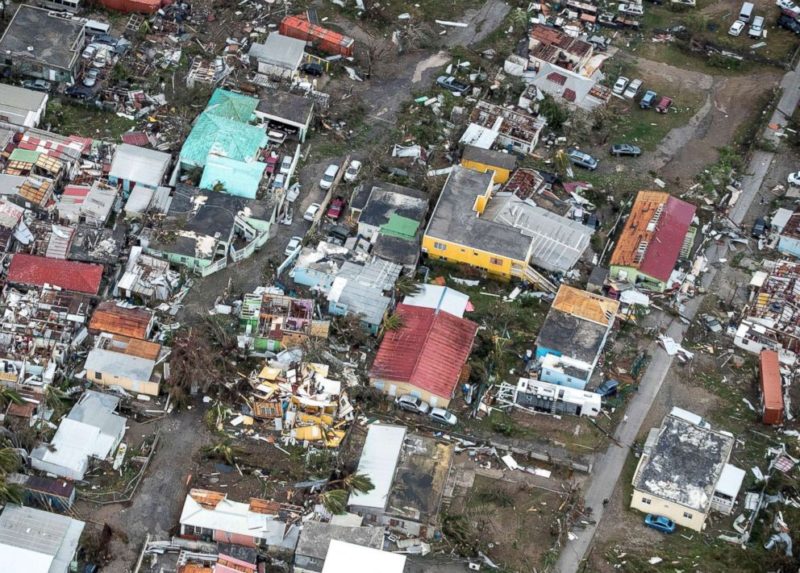 Climate change is seen as a threat multiplier – it exacerbates and amplifies existing problems and challenges. And while the climate change contribution to any specific condition or event is still being closely studied, the interlinkages between climate change and conflict are considered by many to be increasingly evident in many parts of the world, including in Africa's Sahel region, one of the world's poorest and most vulnerable regions, says the UN.
"We are all seeing the consequences of climate change through more extreme weather, rising sea levels and diminishing Arctic sea ice," said Rhonda King, ECOSOC President. "The increase and intensity of climate-related disasters is worrying. And the human cost is significant – people losing their lives, livelihoods and being displaced."
ECOSOC, together with the UN Peacebuilding Commission, will look at the interlinkages between climate change and sustaining peace in the Sahel region where temperature increases are projected to be 1.5 times higher than in the rest of the world, and where 90 per cent of its economy is reliant on agriculture and pastoralism. Droughts in the region have had devastating impacts on people who have little resilience and few coping strategies.
In the Sahel, the effects of climate change are compounded by persistent governance and security challenges that further contribute to the Sahel's dire humanitarian situation. More than four million people in the Lake Chad Basin area have faced food insecurity in 2018, along with ongoing conflict and insecurity. Shortages of land, pasture and water have led to the forced migration of pastoralist communities in Burkina Faso, Chad, Mali, Mauritania and the Niger, putting 2.5 million people at risk of a livelihood crisis in 2018 in the affected areas. The number of displaced people across the Lake Chad basin region was 2.3 million, including 1.7 million internally.
Hurricane Recovery in the Caribbean
Hurricane Maria, a colossal category 5 hurricane with winds of over 160 mph (257 kph), hit the Caribbean island nation of Dominica on 18 September, devastating critical infrastructure, including electrical lines, houses, and public buildings such as government offices, schools and hospitals.  More than 90 per cent of roofs were damaged or destroyed and 57,000 people (around 80 percent of the total population) were directly affected.
Climate change has exacerbated the vulnerabilities faced by Small Island Developing States – countries where one natural disaster can erode a generation of development gains, such as in Dominica in 2017 with Hurricane Maria. Because most of the hurricane and cyclone-affected countries were categorised as middle income – based on GDP per capita – they were therefore ineligible for concessional development financing from multilateral financial institutions.
About 90 per cent of financing for disaster risk reduction worldwide is still directed at emergency response and reconstruction and rehabilitation, while only 10 per cent is for preparedness and resilience. While $106 trillion are available through different funds worldwide, only 1.6% is invested in infrastructure and even less in initiatives to increase resilience.
A pledging conference for the Caribbean islands in 2017 mobilised over $1.6 billion in grant pledges plus $1.6 billion loans including debt relief. According to assessments, the principal economic sectors of tourism and agriculture were significantly impacted. Recovery costs were estimated to surpass $5 billion. For some countries such as Dominica, the impact was 3.5 times their Gross Domestic Product.
The ECOSOC meeting will look at the measures and practices by countries that helped manage and respond to the hurricanes in the Caribbean; take stock of progress made in terms of disbursements and results achieved as well as remaining gaps and challenges; and explore new and innovative approaches to financing climate resilience.