As water-related challenges, including limited access to safe water and sanitation, increasing pressure on water resources and ecosystems, and an intensified risk of droughts and floods, continue to confront nations; the UN System is also relentlessly pursuing measures to address these problems.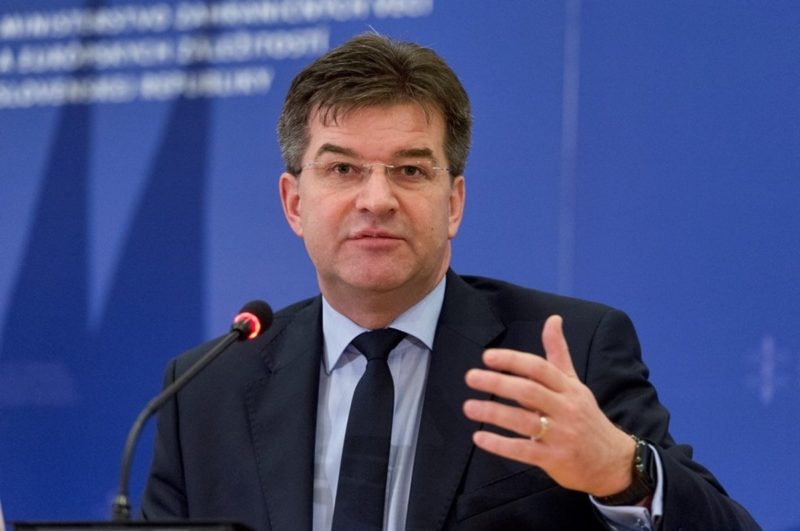 Its latest efforts to handle global water issues, has been to institute the 10-year period from 2018 to 2028 as the international decade for action on water. Known as "International Decade for Action: Water for Sustainable Development 2018-2028," it was launched by the President of the United Nations General Assembly for the 72nd session, Miroslav Lajcak, during the UN General Assembly's session on Thursday, March 22 to commemorate World Water Day 2018 in New York. The theme for this year's celebration is: "Nature for Water."
The declaration of the Decade is aimed to further improve cooperation, partnership and capacity development in response to the 2030 Agenda for Sustainable Development otherwise known as the Sustainable Development Goals (SDGs).
Launching the "Decade," Lajcak noted: "We cannot continue to take water for granted and expect to achieve the Sustainable Development Goals," adding that "safe water and adequate sanitation for all, the object of Sustainable Development Goal 6, are indispensable to achieve many other goals."
He was emphatic that safe water and adequate sanitation underpin poverty reduction, economic growth and healthy ecosystems as well as contribute to social well-being, inclusive growth and sustainable livelihoods. And water experts say, but for water related challenges plaguing the world, "there is sufficient fresh water on the planet to support economies and sustain life."
From this perspective, the UN Secretary General was quick to point out that water stress was also on the increase in many parts of the world as a result of "growing demands for water, coupled with poor water management, with climate change adding to the pressure and … running faster than we are."
He was certain that the issue of water scarcity was becoming an enormous concern, especially with demand for freshwater projected to increase by over 40 percent by the middle of the century and with growing climate change impact. "By 2050 at least one in four people will live in a country where the lack of fresh water will be chronic or recurrent," said Lajcak, a Slovak diplomat and the country's Minister of Foreign Affairs.
He hinted that if this situation was allowed to evolve without any intervention, it could led to societal disputes. "Without effective management of our water resources, we risk intensified disputes between communities and sectors and even increased tensions among nations."
Lajcak reasoned that such a state of affairs need not be, because, "So far, water has historically proven to be a catalyst for cooperation not for conflict." But he cautioned that this cooperation can no longer be taken for granted.  "But we cannot take peace or our precious and fragile water resources for granted. Quite simply, water is a matter of life and death."
The President of the United Nations General Assembly was unhappy about the current state of affairs where "…40 per cent of the world's people are affected by water scarcity; 80 per cent of wastewater is discharged untreated into the environment, and more than 90 per cent of disasters are water-related. While, more than two billion people lack access to safe water, and more than 4.5 billion people lack adequate sanitation services."
He lamented: "what these numbers mean is a harsh daily reality for people in rural communities and urban slums in all regions of the world. Many of the most serious diseases in the developing world are directly related to unsafe drinking water, poor sanitation, and insufficient hygiene practices."
Lajcak therefore used the occasion to call for a global action on water, sanitation and hygiene. "Today, I am using the launch of the Water Action Decade to make a global call to action for water, sanitation and hygiene – or WASH — in all health care facilities."
The Slovak stressed the need for the international community to work to prevent the spread of diseases, saying, "Improved water, sanitation and hygiene in health facilities is critical to this effort." He was optimistic that solutions exist and new technologies are also available to improve water management for nations, communities and households. But deplored the situation where these solutions do not reach those who need them most. "Often," he said, "these solutions are inaccessible for those who need them the most, perpetuating inequity within and among countries."
Lajcak described the situation as a development challenge that causes women and girls to suffer disproportionately. "For example, women and girls in low-income countries spend some 40 billion hours a year collecting water. That is equivalent to the annual effort of the entire workforce of a country like France. The time spent could be much better invested in earning a livelihood or – in the case of girls – attending school," he argued, adding, "It is time to change how we value water."
The concerns of the President of the 72nd United Nations General Assembly were echoed by representatives of various water and sanitation related institutions in Ghana during a community durbar held to mark the World Water Day at the Manhean Fish Market, near Galilea, Ngleshie Amanfro in the Ga South Municipal Area of the Greater Accra region.
There was consensus for a national re-valuation of the nation's freshwater resources in view of the potential nationwide water scarcity that can hit the country in the nearest future if destruction of water bodies continue through activities especially, illegal mining or "galamsey." that is destroying Ghana's fresh water ecosystems.
The Executive Secretary of the Water Resources Commission, Benjamin Ampomah, noted that even though the daily lives of Ghanaians are built on water and shaped by it, "unfortunately, in the last couple of years, water, and I mean good clean water in its natural state, is becoming a rare commodity." He recalled that the pristine environment that used to preserve the quality of land and water that served as a living symbol of our visionary forefathers has gradually disappeared.
Mr. Ampomah blamed the situation on modernity, which according to him has made redundant measures instituted to protect the sources of water and its quality.
He said the celebration of World Water Day offers the opportunity to seek for ways to address the threats to our freshwater resources. "For the Water Resources Commission, the theme is a call to intensify the application of the integrated approach to water resources management." Accordingly, the Commission has decided to step up its programmes on administering regulatory instruments, strengthening institutional coordination and capacity building, and providing technical tools and ecological innovations.
The Deputy Director of Water Research Institute of the Council for Scientific and Industrial Research stressed the importance of healthy freshwater ecosystem as a prerequisite for food production.  He was of the view that galamsey has become a menace "because mining is poorly regulated in this country," called for tougher regulations, enforcement and education.
The Ghana Water Company Limited (GWCL) and the Community Water and Sanitation Agency (CWSA), mandated to supply water to Ghanaians, used the occasion as an opportunity to pour out their woes.
The Managing Director of GWCL, Kwaku Godwin, bemoaned the polluted state of the country's fresh water bodies due to galamsey activities in particular, saying, "It affects the quality and quantity of water that is uploaded, treated and distributed to consumers…" He stated "we are losing the fight against galamsey. So operation vanguard might not be the way to go, we need to further engage civil society to find innovative ways to address this menace. Mr. Godwin warned "if we don't take issues seriously now, we will have to import water someday."
For his part, the Chief Executive Officer of the Community Water and Sanitation Agency, Worlanyo Kwadjo Siabi, said: "It is now a burden to ensure that the 38 percent of Ghanaians without access to safe drinking water are able to get safe water."
The Vice Chairman of the Coalition of NGOs on Water and Sanitation (CONIWAS), Atta Arhin, called on government to prioritise and increase investment on safe water delivery as well as explore nature based solutions to ensure sustainability of fresh water resources. He urged chiefs and their people to support government efforts to increase access to safe water and pledged CONIWAS's support to national efforts towards meeting targets of the SDG on water.
The Project Coordinator of the Greater Accra Metropolitan Area Sanitation and Water Project, George Asiedu, said the celebration of World Water Day 2018 is a reminder for people to change their habits, especially that of open defecation, "as the practice is leading to the deaths of many people."
A representative of Rotary Ghana hoped the celebration will result in positive action for water in Ghana.
By Ama Kudom-Agyemang