UN-Habitat Executive Director Dr. Joan Clos last Wednesday in Naples, Italy, launched the State of World Cities Report 2012/2013.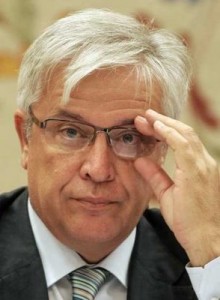 Titled 'The Prosperity of Cities', the report recommends that those engaged in development work need to explore a more inclusive notion of prosperity and development. According to the lead author Mr. Eduardo Moreno, there was an urgent need for a shift in attention around the world in favour of a more robust notion of development.
"In this report, UN-Habitat advocates for a new type of city- the city of the 21st century- that is 'good', people centred city," Dr. Clos, who was flanked by Mr. Moreno and other authors Mr. Oyebanji Oyeyinka and Goran M'boup during the launch, said.  "

The cities of the future should be ones that are capable of integrating the tangible and more intangible aspects of prosperity, in the process shedding off the inefficient, unsustainable forms and functionalities of the city of the previous century or so and becoming the engine rooms of growth and development."
Speaking at the launch, Eduardo Moreno explained that the cities of the 21st century needed to be resilient and harmonious and explained UN-Habitat's new City Prosperity Index which shows at a glance how a city is faring in terms of five key areas: productivity, infrastructure, equity, quality of life and environmental sustainability.  This, argues the report, gives a more balanced picture of prosperity and helps to show how efforts in one areas can lead to growth in another. 
Finally, the report argues, with proper and effective planning, cities could be used to solve the current global crises  as long as authorities align activities and expenditure under local, regional and national level urban development policy.