A senior UN official has commended sub-national governments in ensuring that the global biodiversity targets, known as Aichi Biodiversity targets, are achieved on the ground.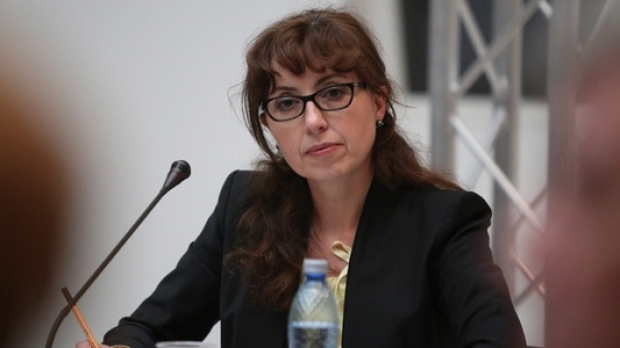 Cristiana Pașca Palmer, UN Assistant Secretary General and Executive Secretary of the Convention on Biological Diversity, told journalists that by being the nexus between the Parties and the local governments, the sub-national governments are responsible to mainstreaming biodiversity across sectors.
"These groups are the key architects of vertical integration of policies and the implementation on the ground of coherent, coordinated and cooperative biodiversity actions," Palmer said during the launch of the Sub national coalition for biodiversity action as part of a proactive Sharm El Sheikh to Beijing Action Agenda for nature and people.
Palmer said that the Network of Regional Governments for Sustainable Development (nrg4SD) manages the urban‐rural linkages that contribute to the conservation and sustainable use of biodiversity especially in relation to water security, human health, and sustainable infrastructure.
The UN official noted that the sun national governments has also leveraged the power of sustainable city‐region food systems and also ensuring the connectivity of parks and other protected areas.
Palmer said that the sub-national governments vertical coordination of biodiversity strategies and action plans between the different levels of government, the design and operation of positive economic incentives and greener business regulation are important for achieving the UN biodiversity goals.
Natiaha Vera, secretary general of nrg4SD, said that the groups lead the development of Sub national biodiversity strategies and action plans in alignment as a complement to national biodiversity strategies and action plans.
"We are maximizing sub national efforts by implementing tools, guidelines and nature-based solutions, as well as to exchange best practices and promote decentralized cooperation to support the implementation of the strategic plan for biodiversity 2011-2020," Vera said.
Vera revealed that the group mobilizes and involve the entire range of civil society through communication, education and public awareness strategies at a sub national level.
She said that they also engage with the private sector, indigenous peoples, local communities and their traditional knowledge.
The sub national groups in the biodiversity debates include nrg4SD, the Group of leading sub national governments for the Aichi biodiversity targets (GoLS) and the International Council for Local Environmental Initiatives (ICLEI).
The groups have been engaging with the advisory committee on Sub national Governments to the Convention on Biological Diversity (AC SNG) to have a voice at the agenda of the CBD and support parties in the implementation of the biodiversity strategy and action plans and advancing the Aichi Biodiversity Targets by 2020.
By Duncan Mboyah