UN Secretary-General, Antonio Guterres, on Monday, November 20, 2017 said reports of African migrants being sold as slaves in Libya were "appalling''.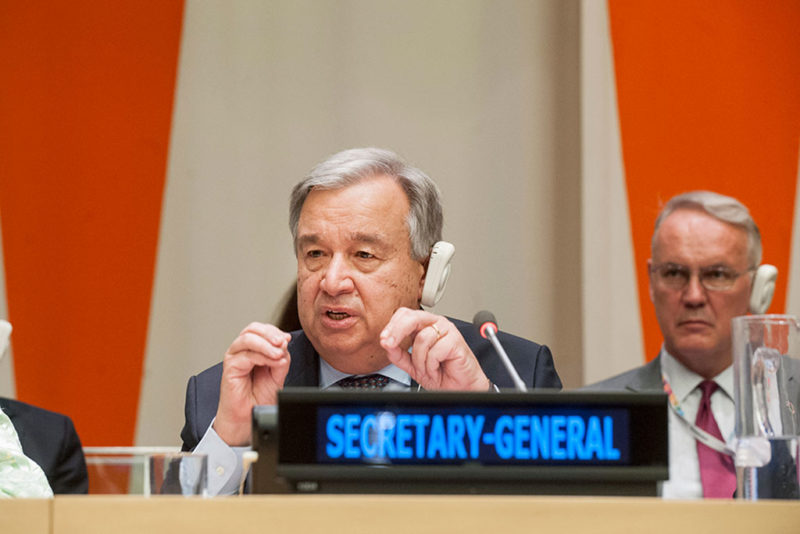 Guterres said he was "horrified'' by video footage appearing to show a slave auction where migrants were sold for 400 dollars apiece, made public by a CNN investigation.
"I abhor these appalling acts and call upon all competent authorities to investigate these activities without delay and to bring the perpetrators to justice.
"Slavery has no place in our world and these actions are among the most egregious abuses of human rights and may amount to crimes against humanity,'' Guterres told newsmen in New York.
The UN chief said he had asked the relevant UN actors to actively pursue the matter.
Guterres added that the "scourge'' of human trafficking should also remind the international community of the need to address issues surrounding migration.
He called for development cooperation to address the root causes of current migration flows, a meaningful increase in legal migration opportunities and enhanced international cooperation to crack smugglers and traffickers.