The Food and Agriculture Organisation (FAO), and The UN Environment Programme (UNEP) on Tuesday, March 21, 2023, reiterated the need to protect forests to fight Climate Change and reduce Greenhouse Gas Emissions.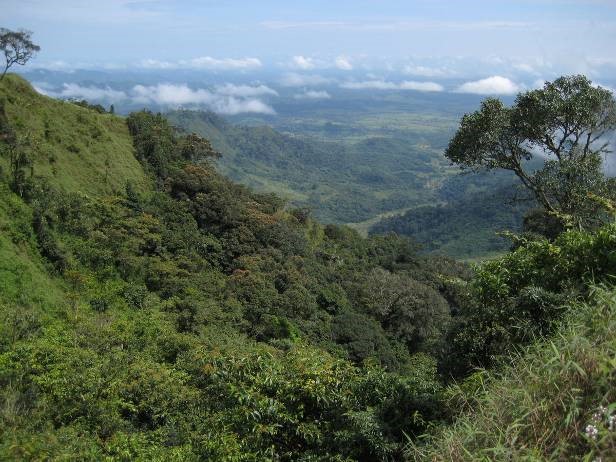 The FAO, via one of its online handles, which made the appeal in commemoration of the International Day of Forests, said the day was set aside to raise global awareness on the importance of forests and tree planting.
According to the United Nations bloc, forests play a crucial role in providing clean water, mitigating climate change, and supporting biodiversity.
"Forest is essential to regulating the world's water cycle and supplying water to people and ecosystems, it also stores carbon and absorb greenhouse gases, helping to mitigate climate change.
"Therefore, there is need to protect and help in restoring forests, so that we can reap these benefits and ensure a sustainable future for all."
The FAO further noted that sustainable agriculture was key to a healthier planet, and so it was imperative to adopt environmentally friendly farming practices.
"We need to protect the forest and its biodiversity, conserve natural resources, and reduce greenhouse gas emissions, this would ensure sustainable agriculture to enhance food security and improve livelihoods, especially in rural areas.
"At FAO, we are committed to promoting sustainable agriculture, we work with farmers, policymakers, and other stakeholders to create more sustainable food systems," it said.
According to the UNEP also, forests are home to the most amazing biodiversity as they purify air and water, and they also provide food and medicine and also help mitigate climate change.
"Forests help in regulating local and regional weather patterns by releasing moisture into the atmosphere through transpiration.
"This helps to reduce the impact of droughts and floods, which are expected to become more frequent and severe with climate change.
"Therefore, protecting and restoring forests is critical to addressing climate change and achieving sustainable development.
"By mitigating climate change, they store about 45 per cent of the carbon found on land, knowing that Deforestation, on the other hand leads to climate change."
It explained that when forests were cleared, the carbon they had stored was released into the atmosphere, exacerbating the greenhouse effect and contributing to global warming.
It therefore said deforestation was a major contributor to climate change, accounting for 12- 20 per cent of global greenhouse gas emissions.
"On each International Day of Forests, people are encouraged across the globe to undertake local, national and international efforts to organise activities involving forests and trees, such as tree planting campaigns," UNEP stated.
Every March 21 has been set aside to celebrate the International Day of Forests across the world.
By Bukola Adewumi