As the Government of the Dominican Republic hosts the Latin America and Caribbean Climate Week 2021 holding virtually from May 11 to 14, the United Nations Development Programme (UNDP) says it is supporting countries across the region to advance climate-resilient development to address the life-threatening challenges of climate change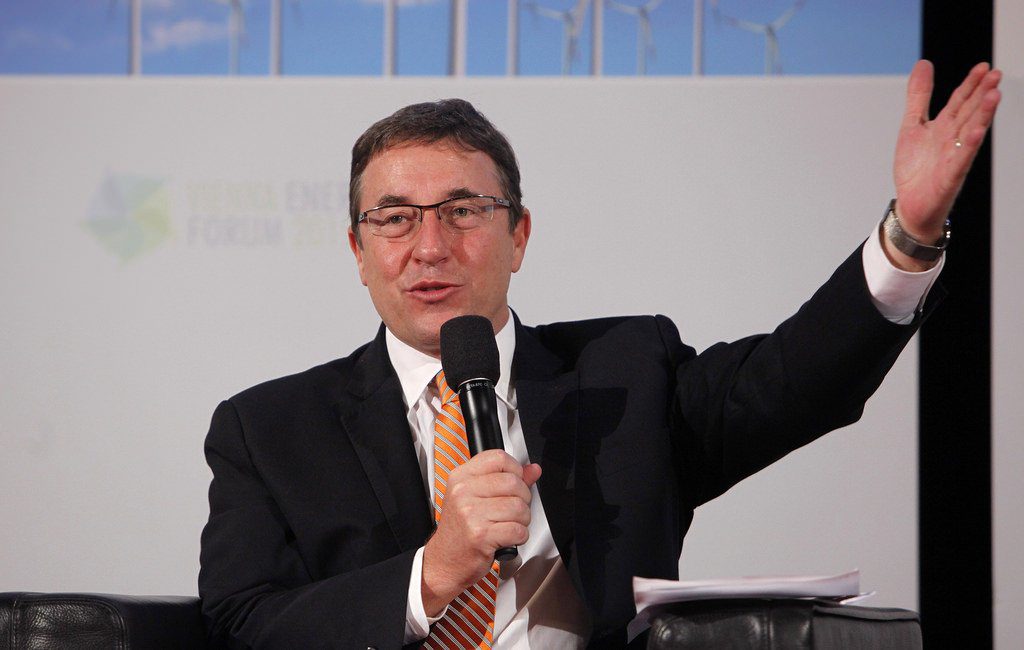 The nations of Latin America and the Caribbean have undergone a period of modernisation, coupled with economic and social political gains. Nonetheless, the region continues to face a number of challenges in the face of inequality and economic deceleration arising from the COVID-19 pandemic.
When it comes to COVID-19, the Latin America region has been amongst the worst affected. In death toll, it ranks amongst the highest in the world. Economically the region is facing a larger economic contraction in comparison to other emerging market regions. According to the IMF, 15 million more Latin Americans will live in extreme poverty as a result of the pandemic while the region's GDP has contracted by 7.4 percent of GDP in 2020.
The recovery path looks uncertain and even with strong political action, the underlying threats posed by climate change and biodiversity loss continue. Projected climate scenarios indicate a high level of vulnerability in the Latin American and Caribbean region that will be felt through multiple hazards. Spiking temperatures, increased frequency of intense storms coupled with sea-level rise, irregular cycles, and increased droughts and floods will threaten development gains and are already resulting in climate-related migration and exacerbating issues connected with inequality.
In the past year, Central America has been hit with a series of intense hurricanes that have led to a surge of migration out of the hardest hit areas. While in the small island Caribbean states, coastal communities face an increased threat from sea-level rise that, if not addressed, will result in the loss of infrastructure, livelihoods and natural resources. Lastly, an increasingly degraded Amazon forest is now most likely a net contributor to warming of the planet and a potential hotspot for future pandemics.
Governments could consider the compounded crises as opportunities to reform economic, education, and health-care systems; restructure government institutions; prioritize a greener and nature-aligned recovery, or in contrast, favour the path of least resistance and invest in business-as-usual solutions.
Building holistic solutions for climate resilience
To address these interconnected challenges, UNDP and partners across the UN system – including notable donors such as the Adaptation Fund, Global Environment Facility and Green Climate Fund – are stepping up to support governments in reimagining a low-carbon climate-resilient future for the people of Latin America and the Caribbean, providing an opportunity to identify alternative development pathways that prize sustainability and forward thinking.
Support from UNDP has come in the form of improved climate governance in both rural and urban settings, implementing innovative nature-based solutions and shifting to adapted livelihoods. Together UNDP support has generated an impact in the form of increased food and water security as well as local sustainability models in the face of climate change.
In Latin America and the Caribbean, UNDP's Climate Promise supports 25 countries in working together on climate action across government and society to advance equality, tackle poverty and strengthen social and environmental sustainability.
Nature-based approaches
Across UNDP's regional portfolio ecosystem-based approaches have been favoured to provide low-cost options to protect coastlines, forests and watersheds, and build climate-resilient livelihoods for the people that depend on the natural environment and its resources for their survival. This approach considers the region's role within the vanguard of the green movement as well as its rich biodiversity.
Honduras
In Honduras, indigenous peoples and local groups are using nature-based solutions to address the pressing issues of climate change, environmental degradation and wildfires. By supporting healthy watersheds and reliable access to water, an ecosystem-based project financed by the Adaptation Fund and supported by UNDP, is providing much-needed resilience in the face of the multiplying risks posed by COVID-19, inequality, violence and migration. In supporting the localisation agenda, the project is also providing technical and administrative training to local municipalities.
"We have seen the forest burn like never before. But our communities responded. When COVID-19 hit us, we kept up our effort to maintain our water resources. We went out to plant and restore our forests. COVID-19 has caused an economic crisis but despite that we need to maintain unity, love and perseverance to preserve our water sources," said Fernando Cruz, Forest Keeper, La Tigra National Park, Honduras.
Costa Rica
Costa Rica continues to make headlines as it accelerates its ambitions for zero-carbon development. The country has long prided itself on its quality drinkable water, but climate change and ecosystem degradation are exacerbating water issues.
The government of Costa Rica, in partnership with the Global Environment Facility (GEF) and UNDP, are accelerating actions to guarantee access to drinking water for vulnerable populations through a climate change adaptation project that encourages climate resilience and empowers local action with gender equality in communal aqueducts of some 300 rural communities. In addition to guaranteeing access to drinking water by improving the infrastructure of the aqueducts, work is being done on disaster risk management by generating geospatial, hydro-meteorological information and the development of innovation and technology capacities. The project also supports the recovery of vegetation cover in areas of water importance, using plant and tree species that can better adapt to climate change and provide more efficient ecosystem services, with the participation of extensive local work networks.
Colombia
With the Government of Colombia, UNDP supports wetland restoration in the climate vulnerable area of La Mojana (Depresión Momposina) through a GCF-funded project. The project is improving hydrological modelling of the wetlands for enhanced decision making to restore over 40,000 hectares of wetlands through community restoration plans. Enhanced coping mechanisms are shielding vulnerable communities from the multiplying impacts of COVID-19, climate change and environmental degradation.
"I have learned many things. One is how to take care of the agroecosystem. This has impacted my life, and thanks to this I have rediscovered my love for nature," said Yoleiber Viloria, rural enterpriser.
Resilient food and agriculture in Guatemala
The Adaptation Fund-financed Climate Change and Resilient Productive Landscapes project in Guatemala bridged the gap between ecosystem-based approaches and climate-smart agriculture and food security.
The project trained farmers in new techniques and land-management practices to not only increase yields and income but also adapt farming to better withstand the negative impacts of climate change. Unique initiatives included everything from chocolate microenterprises to larger forestry and land initiatives.
Islands in the stream
The island nation of Cuba is highly vulnerable to the impacts of climate change. And while the Cuban Government has made impressive gains towards sustainable development, coastal erosion, flooding, saline intrusion, drought and sea-level rise threaten these hard-won economic and social gains.
Ecosystem-based adaptation is a cost-effective way to preserve and restore natural habitats and protect coastal communities. A recently closed Adaptation Fund-financed project restored 1,400 hectares of mangroves, established 1,500 hectares of red mangrove, and restored and enriched 4,300 hectares of woodlands. The project is now being scaled up with funding from the GCF. The UNDP-supported 'Mi Costa' project will build climate resilience for over 440,000 Cubans through nature-based approaches.
"We were creating pressure on this ecosystem, but now we have a project of environmental education, we work with all the schools and are linked to the population. Here you can breathe a healthy world," said María Teresa, 54, Mayabeque Province.
Resilience in Grenada
To emerge stronger from the pandemic, the Government of Grenada is taking an accelerated approach to technology that supports a climate resilient agriculture system, with participation from both the public and private sectors, as well as academia and civil society. Climate-Resilient Agriculture" project in Grenada funded by the Global Environmental Facility (GEF) is providing much-needed enhancements to propagation services in Grenada, which provide planting materials for farmers across the country, including fruit trees, spices, and ornamentals and food crops. Innovative partnerships that include digital transformation will facilitate developmental leapfrogging and resilience building, including a focus on exploring possibilities for blockchain technologies for climate-resilient agriculture in the country.
Climate and forestry
UNDP is actively working in most countries of the Amazon region on a range of innovative approaches to promote inclusive and innovative sustainable development models. As part of the UN-REDD Programme and the Forest Carbon Partnership Facility, UNDP has supported Colombia, Ecuador, Peru and Suriname in their REDD+ readiness process to access performance-based finance. In partnership with the Government of Norway, UNDP is supporting subnational approaches to REDD+ through low-emissions development strategies and investment plans in 35 tropical forest jurisdictions, including 18 states in Brazil, Colombia, Ecuador and Peru. UNDP also supported Brazil, Costa Rica and Ecuador to access over $186 million in the first results-based payments projects for REDD+ through the Green Climate Fund (GCF).
Learn more in recently published policy briefs on Nature-based solutions for jobs and livelihoods and Nature-based solutions, market resilience and food sovereignty.
Climate governance in Uruguay
Uruguay is moving towards the formulation of its National Adaptation Plan in cities and infrastructure (NAP-Cities), an instrument that seeks to respond to multiple challenges that cities face due to climate change impacts.
More than 93% of the country's population lives in urban areas, a phenomenon that follows world trends and determines the need for a specific approach to climate change adaptation for these areas.
NAP-Cities is a planning instrument aimed at reducing the country's vulnerability to the impacts of climate change, promoting adaptation capacity and resilience, and facilitating the integration of adaptation to climate change into the planned development. In a continuous, progressive, and iterative process that allows a country approach, transparent, participatory, and gender-sensitive and that considers vulnerable groups, communities, and systems.