Five United Nations agencies are set to launch the new edition of "The State of Food Security and Nutrition in the World".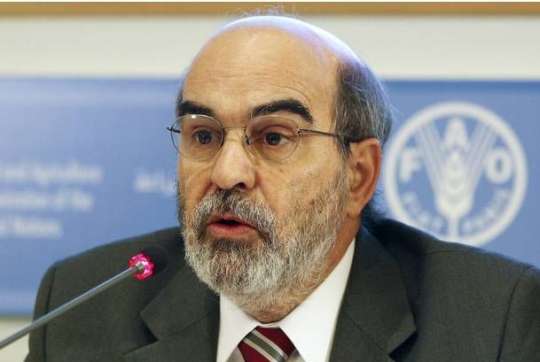 The Food and Agriculture Organisation (FAO) said on Tuesday, September 4, 2018 that the launch would be on Sept. 11, in Rome, Italy, where it is based.
It said the five UN agencies are Food and Agriculture Organisation (FAO), International Fund for Agricultural Development (IFAD), World Food Programme (WFP), the United Nations Children's Emergency Fund (UNICEF) and the World Health Organisation (WHO).
It disclosed that the head of the agencies, José da Silva, Director-General, FAO; Gilbert Houngbo, President IFAD; Tedros Ghebreyesus, Director-General, WHO; Henrietta Fore, Executive Director, UNICEF; and David Beasley, Executive Director, WFP, are expected to be the launchers.
The FAO said the report gave an updated estimate of the number of hungry people in the world, including regional and national breakdowns, and the latest data on child stunting and wasting as well as on adult and child obesity.
"It is indeed a snapshot on global hunger and malnutrition, and analysis of their main drivers.
"It is an important yardstick in measuring progress towards the Sustainable Development Goal of Zero Hunger,'' it said in a statement.
It added that the report also offered analysis of the drivers of hunger and malnutrition, and this year included a special focus on the impact of climate variability and extremes.
By Hawa Lawal