The UK Government has released a publication containing statistics showing the trends in concentrations of five air pollutants using a variety of metrics for the period 1987 to 2020 including Nitrogen Dioxide, Ozone and Particulate matter.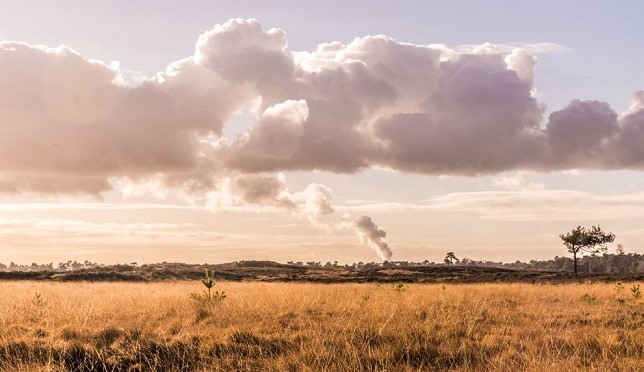 Nitrogen Dioxide
Nitrogen dioxide (NO2) is a gas that is mainly produced during the combustion of fossil fuels, along with nitric oxide (NO). Short-term exposure to concentrations of NO2 can cause inflammation of the airways and increase susceptibility to respiratory infections and to allergens.
The data found that Urban background NO2 pollution has reduced both in the long-term and in recent years.
Between 2006 and 2019 inclusive, the annual mean NO2 concentration at urban background sites reduced by an average of 0.9 µg/m3 each year. Reductions in concentrations were observed at most monitoring sites across the UK.
Emissions of NO2 in the UK and Europe have continued to decrease as newer road vehicles subject to stricter emission standards enter the fleet and power generation moves away from the use of coal, particularly in the UK.
Between 2019 and 2020, the annual mean NO2 concentration at urban background sites reduced further by 4.5 µg/m3 (23%). It is likely that a reduction in traffic as a result of COVID-19 restrictions was a contributing factor to this relatively large decrease.
Particulate matter
Particulate matter (PM) is everything in the air that is not a gas and therefore consists of a huge variety of chemical compounds and materials, some of which can be toxic. Due to the small size of many of the particles that form PM, some of these toxins may enter the bloodstream and be transported around the body, lodging in the heart, brain and other organs, which can therefore result in serious impacts to health.
Urban background and roadside particulate pollution (PM10) has shown long-term improvement and in 2020, annual average PM10 concentrations at both roadside and urban background sites were the lowest in the time series (despite a period of relative stability between 2015 and 2019).
The number of hours of 'Moderate' or higher levels of particulate matter (PM10/PM2.5) pollution has reduced in the long term. In 2020, the number of hours of "Moderate" or higher pollution recorded was the lowest in the time series for both PM10 and PM2.5.
Ozone
Ozone (O3) is a gas which is damaging to human health and can trigger inflammation of the respiratory tract, eyes, nose and throat as well as asthma attacks. In addition, ozone can have adverse effects on the environment through oxidative damage to vegetation including crops.
The data found that urban background O3 pollution has shown a long-term increase despite a period of relative stability.
From the start of the time series in 1992 to the mid-2000s, urban background ozone concentrations were increasing. This may have been due to the reduction in emissions of nitrogen oxides in the UK and Europe, which can inhibit the formation of ozone in urban areas.
Over the last decade, the highest ozone concentrations at urban background sites have all been observed in the last three years (2018, 2019, and 2020). Particularly hot and sunny spells in spring and summer occurred in these years, possibly leading to more ozone formation than usual.
Although the data shows a decrease in these harmful pollutants, it is clear that more needs to be done. Last week, a UK Coroner said legally binding maximum levels of particulate air pollution should be lowered in the UK to be in line with World Health Organisation limits. Despite the recent decrease in pollutants, UK levels for two particularly harmful kinds of pollution are still twice as high as the WHO recommends.
In response to the DEFRA statistics, Michael Lewis, E.ON UK CEO, said: "Poor air quality is the largest environmental risk to public health in the UK, and while today's report provides some good news, there is still much more progress that needs to be made over the coming years and we all have a role to play in that. We are in a key decade of change for both air quality and the climate crisis, and progress must accelerate if we are to reach our shared goals of net zero by 2050.
"Energy producers such as E.ON have led the way in recent decades by replacing fossil fuels with renewables and by providing 100% renewable electricity for customers. The next step is for millions of homeowners and landlords to play a role. They can save money and help the environment with better energy efficiency and by adopting cleaner energy sources for heating and transport."
Read the full report here.
By Rachel Cooper, Climate Action