In his remarks at the National Assembly at the launch of policy and research materials to support REDD+, Natural Capital Accounting and the Great Green Wall programme on Thursday, October 14, 2021, Sean Melbourne, Head of Climate Change and Energy West Africa, British High Commission Abuja, stated that the UK stands steadfast with Nigeria on its efforts to tackle to climate change and all the other Sustainable Development Goals (SDGs)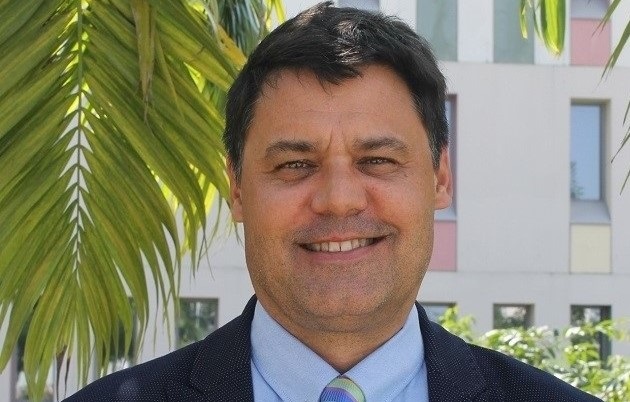 I am delighted to be here to celebrate the launch of materials to support, develop and strengthen three key climate policies namely REDD+, Natural Capital Accounting and the Great Green Wall initiative.
As we stand on the cusp of one of the most important UN Summits in history, COP26, it's brilliant to see that Nigeria is not just talking about climate action, but walking the walk and finding practical solutions to the climate change phenomena.
The publication of these materials follows hot on the heels of other welcome national initiatives to boost climate action and to protect and preserve Nigeria's biodiversity.
In particular, the UK warmly welcomes the enhanced role for Nature Based Solutions outlined in Nigeria's revised Nationally Determined Contribution, the passage yesterday of the Climate Change Bill in the Senate, and publication of Nigeria's revised REDD+ strategy earlier this year.
In August, the Federal Ministry of Environment announced that His Excellency, President Buhari would assume the Presidency of Heads of State and Governments of the Pan-African Agency of the Great Green Wall this year. We look forward to his leadership to consolidate the gains made on reducing desertification, increasing food security and tackling poverty in the region.
All of these developments put nature, and ultimately people too, at the heart of a comprehensive strategy that supports multiple sustainable development goals, including national goals for climate, food security, water security, disaster risk reduction and livelihoods.
And we are equally pleased that Nigeria is also playing a key role regionally and internationally to strengthen nature based solutions to climate change by for instance joining almost 30 other countries on the Forest, Agriculture and Commodity Trade (FACT) dialogue, which aims to green supply chains and tackle deforestation, and via its membership of other global initiatives such as the Global Ocean Alliance and Commonwealth Clean Ocean Alliance.
There is of course much more to do. The science tells us that despite recent pledges by numerous countries the world remains off track to limit global warming to 1.5 degrees Celsius. We need urgently to translate political will into concrete action on the ground.
The UK stands steadfast with Nigeria on its efforts to tackle to climate change and indeed all the other Sustainable Development Goals. Last month, we launched our flagship climate mitigation programme UK PACT in Nigeria. It attracted massive interest from entrepreneurs and CSOs. I'm confident that the UK PACT programme will support numerous worthy green projects in Nigeria, ultimately benefiting thousands of people.
The UK is also supporting Nigeria by sponsoring a Climate Finance Adviser and NDC Facilitator, and looking to scale up adaptation programmes here too. West Africa is also a priority focus for the recently launched Blue Planet Fund, which seeks to protect the marine environment and support coastal communities.