The UK government will set the world's most ambitious climate change target into law to reduce emissions by 78% by 2035 compared to 1990 levels.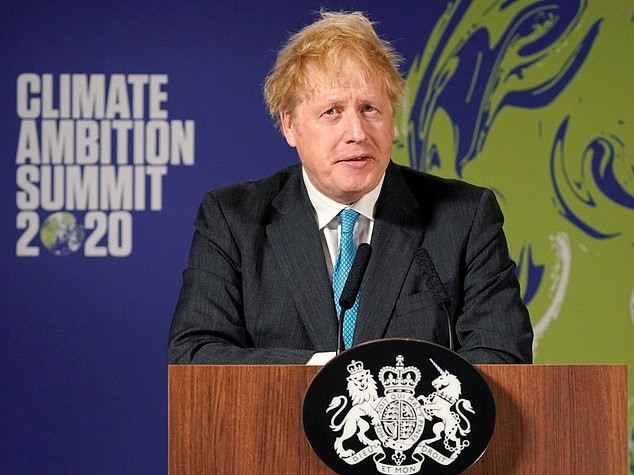 In line with the recommendation from the independent Climate Change Committee, this sixth Carbon Budget limits the volume of greenhouse gases emitted over a five-year period from 2033 to 2037, taking the UK more than three-quarters of the way to reaching net zero by 2050.
The Carbon Budget will ensure Britain remains on track to end its contribution to climate change while remaining consistent with the Paris Agreement temperature goal to limit global warming to well below 2°C and pursue efforts towards 1.5°C.
For the first time, this Carbon Budget will incorporate the UK's share of international aviation and shipping emissions – an important part of the government's decarbonisation efforts that will allow for these emissions to be accounted for consistently.
The new target will become enshrined in law by the end of June 2021, with legislation setting out the UK government's commitments laid in Parliament on Wednesday, April 21, 2021.
Prime Minister Boris Johnson said: "We want to continue to raise the bar on tackling climate change, and that's why we're setting the most ambitious target to cut emissions in the world."
"The UK will be home to pioneering businesses, new technologies and green innovation as we make progress to net zero emissions, laying the foundations for decades of economic growth in a way that creates thousands of jobs."
Business and Energy Secretary Kwasi Kwarteng said: "The UK is leading the world in tackling climate change and today's announcement means our low carbon future is now in sight. The targets we've set ourselves in the sixth Carbon Budget will see us go further and faster than any other major economy to achieve a completely carbon neutral future."
Through its presidency of the crucial UN climate summit, COP26, which will take place in Glasgow later this year, the UK is urging countries and companies around the world to join the UK in delivering net zero globally by the middle of the century and set ambitious targets for cutting emissions by 2030.