President Donald Trump's action on Tuesday, March 28, 2017 to cancel the Clean Power Plan wasn't a surprise. It had been promised for weeks, part of Trump's effort to roll back former President Barack Obama's efforts aimed at combating climate change.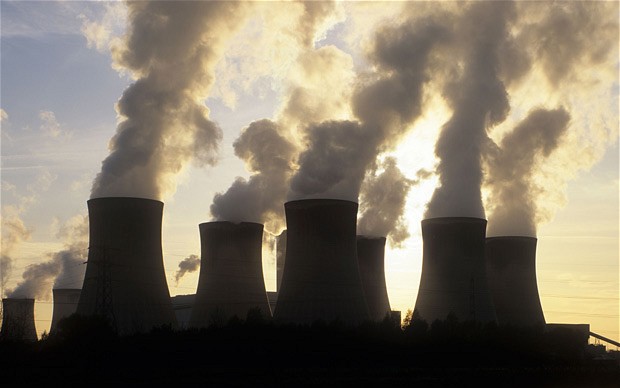 Still, it marks a major milestone in the national and international debate. The former mandate for electricity providers to reduce greenhouse gas emissions doesn't mesh with the new president's vision for the nation's energy future.
"My administration is putting an end to the war on coal," Trump said on Tuesday. "I am taking historic steps to lift the restrictions on American energy to reverse government intrusions and to cancel job killing regulations."
While previous environmental policy shifts from Trump have sent shock waves west to California, this one hardly registered for the Golden State.
As Chris Megerian explains, California is already on its own path toward historic milestones on renewable energy – a direction largely unaffected by Trump's action.
Still, that didn't stop the state's leaders from lashing out at the decision, an about-face that raises questions about the future of U.S. commitment to the international climate agreement forged in Paris in late 2015.
The lack of immediate impact in California from Trump's decision didn't stop the state's chief champion for the cause from taking aim at the president.
"It defies science itself," Governor Jerry Brown said on Tuesday. "Erasing climate change may take place in Donald Trump's mind, but nowhere else."
Brown teamed up with New York Gov. Andrew Cuomo to pledge that California and New York would continue working to slash emissions. Both states have set ambitious targets for fighting global warming.
Meanwhile, Trump could face a legal blowback from California and its allies around the country. In a joint statement on Tuesday, Atty. Gen. Xavier Becerra and his counterparts from other states said they were willing to fight Trump in court.
By John Myers, Los Angeles Times