One of the core mandates of the National Biotechnology Development Agency (NABDA) is to stimulate an environment that would respond to the needs of the nation's biotechnology industry.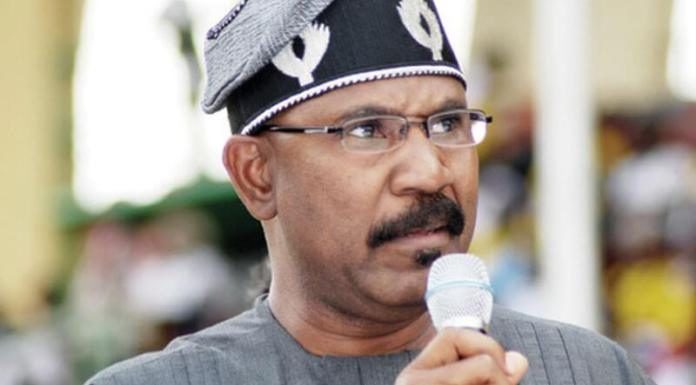 It also includes responding to the research and development communities in relation to national and international concerns.
According to experts, biotechnology relates to the use of biology in solving problems and making useful products.
It deals with living organisms and the application of biology and other different techniques to change or modify products for human use. It is also known as biological technology.
In recent years, biotechnology products and technologies have been used to fight diseases and reduce harm to our environment.
Since its establishment in 2001, NABDA has strived to live up to its mandates. Recently, it carried out research in biotechnology priority areas.
Under the stewardship of Prof. Abdullahi Mustapha, the current Director-General, the agency has made some achievements in priority areas of agriculture, health, industry, environment and other strategic sectors for national development.
Mustapha told journalists at the second edition of NABDA media chat in Abuja that the agency's research enterprises were also creating opportunities for industrial development and revenue generation.
"Earlier this year, NABDA was granted a patent for its innovative system termed; Biomethanisation System for Biodegradable Organic Feedstock,'' he said.
He explained that this was borne from one of NABDA's flagship programme entitled "Bioenergy Development Programme, designed for Waste to Energy generation", where biodegradable organic waste stream was converted to biogas.
He said the conversion enabled heating, lighting, electricity generation and bio-fertiliser.
Mustapha said to enhance mass adoption and sustainability of the technology in Nigeria, the agency developed modular and portable biodigester system that was highly optimized to enhance process efficiency.
"The biodigester which is available in different sizes was conceived, developed, fabricated and patented with many materials sourced locally.
"With the epileptic power supply being experienced across the country, households can acquire the small units of biodigesters for use with reasonable amount of electricity generation for small domestic appliances.
"The patented biodigester is ready for commercialisation and interested stakeholders are welcome to enhance country-wide mass adoption," he said.
The NABDA D-G said the agency's efforts in driving national development through partnerships was also yielding results, one of which was the recent grant the agency got from Rural Electrification Agency (REA).
He disclosed that the grant was in recognition of the importance of their Anaerobic Digestion Technology to the power sector, adding that NABDA also had a Memorandum of Understanding (MoU) with REA.
He said the MoU was to evolve a Biogas Digester for optimised off-grid electricity supply in some of REA's facilities.
Another important partnership Mustapha hinted on was the MoU with RAHAD Industries and Mesencell Biotechnology, which has enhanced the country's preparedness to roll out regenerative medicine.
`Very soon, Nigerians will be able to access top-notch stem-cell technology-based treatment in the country,'' he told the newsmen.
He argued that there would be improved treatment of cancer and other degenerative diseases in Nigeria, adding that that the benefits of the development would be enormous.
Among others, he said the agency was poised to contribute more to the nation's livestock industry through research and innovation.
"For the project, 250 cows were identified and 152 were successfully inseminated. While we wait for the first generation this year, we are targeting 2,500 cows next year across the country.
"NABDA is poised to make this initiative a success story, such that the genetic transformation of our local livestock will produce improved variety capable of producing 15 litres of milk per cow daily'', he said.
The Federal Government has regularly reiterated its desire to employ science and technology to create wealth and find solution to many challenges facing the country.
At a media briefing recently, the Minister of Science, Technology and Innovation, Sen. Olorunimbe Mamora assured that the Federal Government would continue to appropriately fund the sector to enable it deliver on expectations.
Momora's position reflects the position of President Muhammadu Buhari, whom, on assumption of office in 2015 said his administration would prioritise funding science and technology.
Speaking after being briefed on the activities of the then Ministry of Science and Technology, Buhari said it had become necessary because `no country could make progress without serious commitment to the development of science and technology'.
Stakeholders say the federal government should continue to match words with action if agencies such as NABDA will fully deliver on their mandates.
At the Strategy Implementation Task Office for Presidential Executive Order number 5 (SITOPE-5) meeting in Abuja recently, Chief Ibiam Oguejiofo, its National Coordinator said that Nigeria needed science and innovation to meet the global challenges of productivity and getting its fair share of the global market.
It is therefore expected that not only government agencies but also individuals and stakeholders should rise to the challenge of contributing their quota to ensure that the country does not lose out in global economic gains which accompany innovation and technology.
By Sylvester Thompson, News Agency of Nigeria (NAN)