British supermarket group Tesco has launched a scheme in Malaysia based on bags with barcodes, giving customers discounts on their shopping every time they reuse the bags.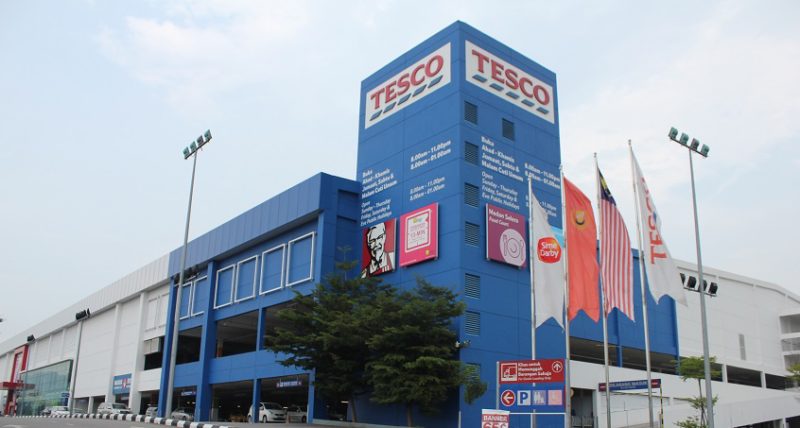 The "unforgettable bag" was launched in 11 Tesco stores in Malaysia's capital Kuala Lumpur and the southern state of Johor on Tuesday, April 3, 2018 in an effort to shift away from single-use-plastic-bags and reduce waste.
Azliza Baizura Azmel, a Director at Tesco Malaysia, said 70 per cent of customers have their own carrier bags but leave them in the car rather than bringing them into the store.
"That's why we thought of the idea of the unforgettable bag – it's a bit of a push for them," she told the media.
The new bags will be sold for 0.50 ringgit (13 cent) each, and customers will get a free replacement if the bag is torn or damaged.
Tesco will offer customers a cash rebate of 0.20 ringgit (5 cent) for every bag reused. $1 is equivalent to 3.8610 ringgit.
Each year between 500 billion and one trillion plastic bags are used globally, according to industry estimates with fewer than 10 per cent recycled.
Many end up in the world's oceans or dumped in landfill.
More than eight million tonnes of plastics enter the ocean each year, and marine experts fear there could be more plastic than fish in the ocean by 2050, measured by weight.
Plastic degrades over time into tiny particles which are ingested by marine life, harming the food chain and environment.
In an attempt to cut down on waste and single-use plastic, many supermarkets around the world charge customers for plastic-bags, promote reusable-bags, and offer free-recycling-services.
Meanwhile, more than 40 countries have banned, partly banned or taxed single-use plastic bags, including parts of Malaysia and India, China, France, Rwanda, Italy and Kenya.
The "unforgettable bag" is made from a recyclable plastic that is more durable than conventional plastic bags.
"It is sports a turtle, fish or whale design to highlight the risks plastic waste poses to sea creatures.''
The Tesco trial – the first of its kind by a major hypermarket in Malaysia – limits the bag discounts to two per transaction.
The scheme will be extended to all Tesco's 56 stores in Malaysia from June 1. If successful, the retailer hopes it will be adopted by other Tesco stores across Asia.
The barcoded bags are a starting point toward phasing out all plastic bags from Tesco shops in Malaysia, said Azmel.
Every Malaysian on average throws away 300 plastic bags a year, according to the Malaysian Plastics Manufacturers Association.
Von Hernandez, global coordinator of the Break Free From Plastic movement in Manila, welcomed the Tesco initiative but said governments and business in Asia needed to do more.
"We've seen governments – whether at city or national level – take action to restrict the use of single-use plastics.
"That has to be matched by the corporate sector.
"There is increasing momentum for similar restrictions in many parts of the world because this crisis is growing," said Hernandez.