The Tanzania Agricultural Research Institute (TARI) on Thursday, November 22, 2018 said that it had developed 16 new banana varieties, which are resilient to drought and diseases, billed to revolutionise the crop in the east African nation.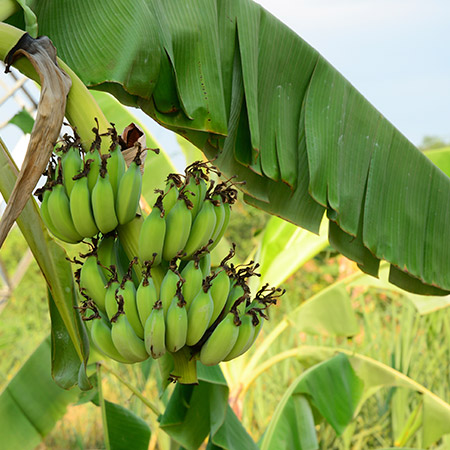 Daud Mbongo, a researcher from the Institute of Uyole centre in south-western Tanzania's region of Mbeya, said that the banana varieties were developed by local researchers in three banana-producing regions of Mbeya, Kilimanjaro and Kagera.
He confirmed that the trait of the 16 varieties is high productivity compared to traditional varieties being planted in various parts of the country.
"The varieties have proved to be resilient to banana diseases and can grow in difficult weather conditions," he said, when briefing journalists in Mbeya Region.
Ashraf Mgenzi, a researcher from TARI-Maruku Centre in western Tanzania's region of Kagera, said the study took place in the three research farms owned by TARI in the three predominantly banana-producing regions.
"We have eaten the bananas here to feel the taste; it's great," he said.
Tulole Bucheyeki, Director of TARI-Uyole Centre, described the new varieties as a huge relief to farmers because of proven increased yields and resistance to disease and dry weather.
"The varieties have proven to yield bunches weighing between 50 and 60 kilogrammes and that means more food and more money," Bucheyeki said.
Mariana Cheja from TARI-Uyole, who was among participants, who tasted the new fruits, said farmers in the banana-producing regions in particular and Tanzanians in general have a reason to smile because unlike other crops, banana is both food and cash crop.
"Increased productivity proved in this study plus the resilience to disease and harsh climate, the main setbacks to farmers in the country, mean improved food security and enhanced economies of farmers," Cheja remarked.