Switzerland wants to be the next new member of the Climate Club founded in 2022 by the G7 members, government spokesman André Simonazzi said in Bern on Friday, September 22, 2023.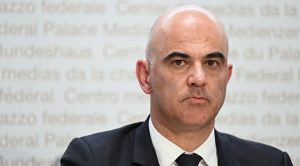 The club was initiated in December by German Chancellor Olaf Scholz during the G7 meeting in Bavaria to encourage nations to jointly accelerate the transition to zero emissions by 2050.
It also promoted the climate-friendly restructuring of industry.
Currently including 27 countries, the club is open to all countries, regardless of size, economic performance or political system.
China was also invited to join but had not yet accepted.