One of the inspiring and promising remarks of Dr Ogbonnaya Onu, the Minister of Science and Technology at the end of 2018 get-together in Abuja recently, was that the Federal Government would intensify efforts at strengthening home-grown technology for the purpose of making the country self-reliant.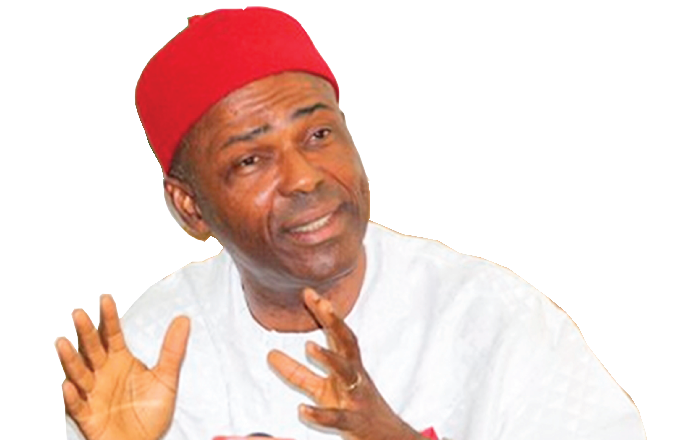 Further to his remarks, he restated that the ministry had inaugurated National Strategy for Competitiveness in Raw Materials, Products and Services, to ensure sustainability.
He said that Nigeria would save N3.6 trillion from overall import in five years and create more than four million jobs with the implementation of the strategy.
"It is our intention to ensure national capacity to locally-produced acceptable high-quality raw materials, products and services.
"We have successfully formulated Nigeria's new National Policy on Leather Production; the first of its kind in the history of our nation since independence in 1960.
"This will fast track sustainable development of leather technology that will help to boost industrialisation and enhance growth in our domestic economy.
"By deploying resources to commercialise research findings, new products and service will be created for new jobs, it will reduce poverty and improve the quality of lives of Nigerians.
"It will also help in building strong and resilient domestic economy that is competitive and sustainable'', Onu said.
Onu also observed that the Presidential Order Number 5 had opened new opportunities for Nigerian professionals to arrest capital flight, strengthen local capacity and promote local manpower development for the good the nation.
"The ministry successfully formulated high nutrient density biscuit for the children to complement school feeding programme of the President Muhammadu Buhari's administration.
"This will further nurture our young ones with adequate nutritional requirements that will enable them to become productive citizens for sustainable development,'' he said.
He said the ministry had created a strong platform for the development of indigenous technology, noting that the number of patents secured with the assistance of the National Office for Technology Acquisition and Promotion (NOTAP), had risen to 54 as against six in 2015 when he became the minister.
He also said that the ministry had progressed to an advanced stage on the local production of solar power electronic-voting solution with cloud-based collection of election results capability.
"Solar electronic voting solution will further enhance e-voting and help Nigeria in the conduct of free, fair and credible elections.
"The ministry had also recorded a breakthrough by successfully deploying genetic engineering technique in production of two varieties of cotton that are high-yielding and resistant to devastating attack of worms.
"The technique will increase cotton production in the country, as well as reactivate textile industries that used to be the second largest employer of labour in the 1960s and 1970s,'' he said.
In the light of the government's commitment to growing and sustaining home-grown technology for self-reliance, the Nigerian Academy of Science, called on the Federal Government to allocate one per cent of the annual budget to Research and Development.
Prof. Oye Ibidapo-Obe, the former president of the academy, observed that no nation could attain greatness without science, technology and innovation.
"Increase in financial support towards research activities will advance the nation in a sustainable manner.
"Investing in human resources is also essential to expand the knowledge frontier to move the nation forward.
"Human resources development is the aggregate value of comfort to life, through agriculture and food security, rural development, water and environment, education, health, transportation and economy, among others.
"Researchers in developing countries should therefore focus primarily on aspects of knowledge expansion that relate to human welfare.
"The purpose of research, especially in science and technology, is to expand the knowledge frontier through investment in human capital and thereby innovating research for technology innovations is essential,'' he said.
Further to this advice, Mr Bitrus Nabasu, the Permanent Secretary, Ministry of Science and Technology, urged relevant stakeholders to continue their support to the government to ensure that various research findings were converted into products and services.
He observed that there were strong signs that technology could do for Nigeria what it had done for China, South Korea, India and the U.S., among other countries.
"I will like to appreciate the minister for his effort at repositioning the ministry to serve as the bedrock of economic growth in the nation'', Nabasu said.
Similarly, some scientists called on the Federal Government to redouble its efforts in using science, technology and innovation for accelerated industrialisation for national development.
Dr Adeneye Talabi, the former Director, Technology Acquisition and Adaption, Federal Ministry of Science and Technology, said that there should be constant improved financing of scientific research works for advancement of indigenous technology.
He said that such efforts would make the nation to be less-dependent on the developed countries in many sectors of the economy.
According to him, human resources and the abundant natural resources of the country ought to be properly harnessed for development.
Dr Femi Aluko of Department of Community Health, Obafemi Awolowo University, Ile-Ife, said that proper spending on research would enhance home-grown technology to a reasonable level.
According to him, such effort will advance Nigeria to become a crucial global competitor in science and technology among developing countries.
Insisting that the nation needed technological inputs to really excel, Aluko said that Nigeria ought to deepen efforts in research and development to catch up with some Asian countries that were once in the same level of technology.
"The Asian Tigers such as Indonesia, India, Singapore, Thailand, Taiwan, Malaysia and China among, others were once on the same level of technology development with Nigeria.
"But these countries have been making progress since 1960s in an impressive manner while Nigeria has remained stagnant,'' he said.
By Gabriel Agbeja, News Agency of Nigeria (NAN)