UN Secretary-General Ban Ki-moon on Wednesday in New York called on business leaders to expand investment in low-carbon growth and opportunities to advance sustainable energy for all and tackle climate change. He made this submission in a statement to The Future of Energy Summit 2015, organised by Bloomberg New Energy Finance.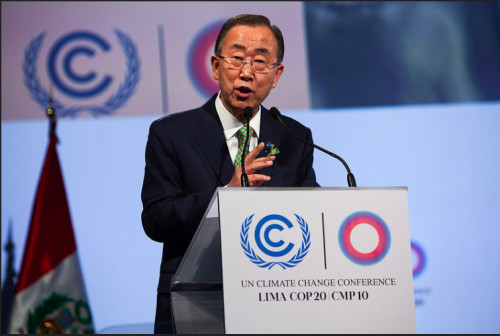 Noting that global investment in renewable power and fuels in 2014 spiked by more than 15 per cent over 2013, with investments in developing countries growing by more than a third, he pointed out that renewable energies still contribute less than 10 per cent of global electricity, but that incentives can shift this forward.
"Energy is a story of global progress," the Secretary-General said. "Smart investors are opening new markets, facilitating new business models, and supporting entrepreneurs in developing countries. I am here to urge you to take action for sustainable energy."
Pointing to a new UN-led Global Energy Efficiency Accelerator Platform with the potential to double efficiency by 2030, save more than a gigaton of carbon emissions each year and save tens of billions of dollars, as well as partnerships with banks and investment institutions that can mobilise another $120 billion a year in sustainable energy investments, he told the business leaders, "These significant sums are just part of what is possible. I count on your help to realise the enormous potential out there."
Recalling also that the private sector, at the Climate Summit last September, announced plans to mobilise over $200 billion in financial assets towards low-carbon and climate-resilient development, Ki-moon said that the Paris Climate Conference in December would only succeed with a strong, credible climate finance package, and he urged the private sector to help move this process forward. To put the global economy on a path to low-carbon growth, he called for carbon pricing, the phase-out of inefficient fossil fuel subsidies and stronger energy efficiency standards.

UN Sustainable Energy for All Forum to spur solutions
Ki-moon also announced that the United Nations will convene the second annual UN Sustainable Energy for All Forum on 17-21 May in New York, working with the World Bank and other key partners. Starting with a day of public engagement activities on Sunday, 17 May, the Forum continues on 18-19 May with two days of events at the Sheraton Hotel that will bring together over a thousand sustainable energy innovators to share solutions and spur action; New York Mayor Bill De Blasio is expected to speak at the opening plenary.
The first-ever Global Energy Ministerial, on 20 May, will gather leaders from government, business and civil society for cutting-edge discussions on key energy issues, including financing. Ministers from Brazil, China, the European Commission, France, Ghana and South Africa are among those who have indicated they plan to attend. Major public and private sector actions and commitments towards sustainable energy will be featured on 21 May. Speakers will include Nigerian billionaire Tony Elumelu, who is Chairman of Heirs Holdings. Both these high-level events will take place in the UN General Assembly Hall.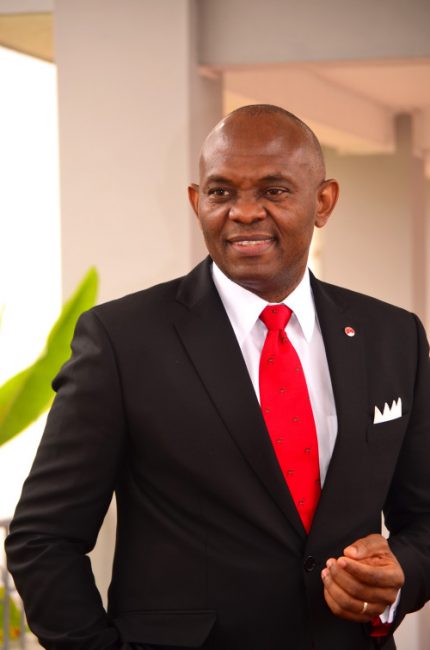 Currently one out of five people lives without access to electricity, and nearly 40 per cent of the world's population rely on wood, coal, charcoal or animal waste to cook and heat their homes, leading to over four million deaths each year, mostly women and children, from the effects of indoor smoke. Addressing this energy poverty while also reducing greenhouse gas emissions and tackling climate change is a crucial global challenge.
Launched by the UN Secretary-General in 2011, the Sustainable Energy for All initiative, a multi-stakeholder partnership, aims to achieve three inter-linked global targets: to ensure universal access to modern energy services, to double the global rate of improvement in energy efficiency and to double the share of renewable energy in the global energy mix, all by 2030. At the UN, governments have already identified sustainable energy as one of the new generation of sustainable development goals that are expected to be adopted in September.
Kandeh Yumkella, the Special Representative of the UN Secretary-General and chief executive of the Sustainable Energy for All Initiative, called on the private sector to seize the opportunity by innovating and investing to help achieve the initiative's objectives.
"The speed and scale of interventions we need to transform our current energy system and ensure shared prosperity lie in the private sector," said Yumkella