The Cross River State Government (CRSG) has been advised to adhere strictly to the provisions of the Environmental Impact Assessment (EIA) Act and suspend any plan to commence the construction of the proposed Superhighway without the approval of the Federal Government.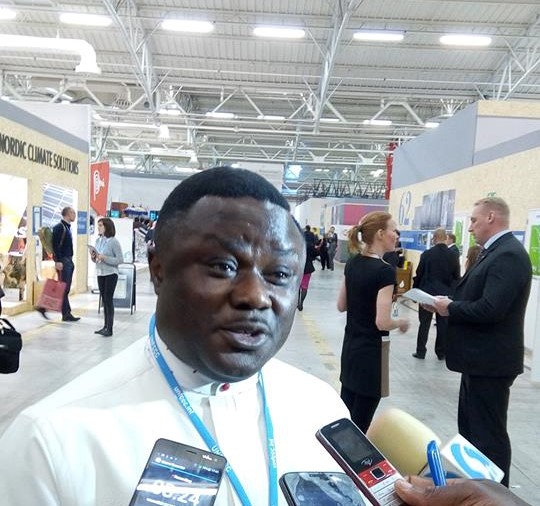 The Nigerian Conservation Foundation (NCF), who made the submission in a press statement made available to EnviroNews on Thursday, February 23 2017, stated that allowing such a project to go on without proper EIA and Biodiversity Action Plan (BAP) in place "will have both environmental and social impact of a scale that is better imagined than experienced".
The NCF reaction is coming against the backdrop of the threat issued in Calabar on Monday, February 20, 2017 by some cabinet members of the CRSG to resume work on the Superhighway if the Federal Government failed to endorse the EIA.
At a media briefing, Commissioner of Information, Rosemary Archibong, alluded to the process by the Federal Ministry of Environment (FME) to ensure that due process is followed as "thwarting our (CRSG) effort". She further lamented that "we have met all guidelines set by these agencies and we have striven to meet the demands to ensure that these projects took off smoothly. Yet, over one year after, we are still battling with these approvals".
But, according to the NCF, the claim by the CRSG to have met "all guidelines"' is incorrect, listing reasons to buttress its point thus:
Work was already being carried out at the site before any EIA report was submitted, which it describes as a gross violation of the EIA Act No. 86 of 1992.
Contrary to the claim that the CRSG has met all guidelines, the belated EIA report is was full of errors and inconsistencies, which the EIA Review Panel constituted by the FME observed. It was then sent back to the CRSG to effect the observations and concerns raised.
A revised EIA and a Biodiversity Action Plan (BAP) from the CRSG was submitted last January to the FME, which was passed to relevant stakeholders, including NCF, for further review. It was observed that the revised EIA and BAP were fraught with a lot of inconsistencies, misrepresentations, falsification and errors. The stakeholders' observations were recently conveyed to the FME.
The threat by the CRSG to go ahead with the construction without an approved EIA goes to show the level at which the CRSG is unwilling to abide by the laws governing major developmental projects. It should be stated here that all such projects all over the country are obliged to follow the EIA Act.
No mention was made of over 185 communities that will be totally displaced from their ancestral lands and the vast acreage of forest land that will be destroyed.
The nature conservation group adds: "Based on the foregoing, NCF wishes to state that for the CRSG to threaten to go ahead with the work despite the FME's efforts to see that the process is followed according to the laws of the land, begs the question."