Communities in Akpabuyo and Bakassi are crying out over the destruction of their ancestral properties and economic trees estate by Cross River State Government (CRSG), which is planning to construct a road across the region.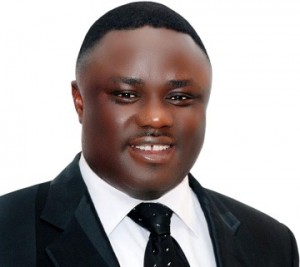 Over 20 communities in Akpabuyo and Bakassi Local Government Area (LGA) in the state are already counting their loses over what they termed as gross violation of their fundamental human rights.
The mobilisation of the bulldozers by Governor Ben Ayade into the hinterlands of Akpabuyo and Bakassi has apparently left hardship on the community people. The affected communities are on the Esighi, Atimbo-East and Edem Odo flank of the LGA. According to them, the bulldozers have destroyed over 20,000 stands of healthy palm trees including other economic trees, grave yards and community forests and sources of water.
"The untold hardship and gross violation is coming at the time the country and its citizens are experiencing some economic hard times," said Edem Edem, Founder/Board Member of GreenCode, a non-governmental organisation (NGO).
In a statement, he listed the demands of the people as follows:
That CRSG halts the destruction immediately in line with the Stop Work Order issued by the Federal Ministry of Environment on 11 March 2016.
Immediately stop the bulldozers from destroying our heritage, grave yards and artefacts in the name of Super Highway project.
That the CRSG conducts a transparent and participatory Environmental Impact Assessment (EIA) on the Super Highway project.
That the Super Highway project should not traverse the communities' forests and farmlands with consultations and prior informed consent as required by law and by convention.
That all destroyed properties of the people and communities should be valued and paid for in line with international acceptable standards and laws.