Some stakeholders in waste management have called for investment in opportunities around plastic wastes management to create more jobs for the teeming youths.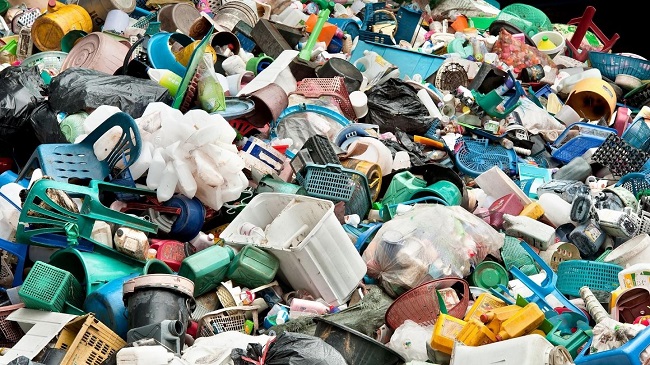 They spoke in interviews on Tuesday, November 23, 2021, in Lagos on the sidelines of a panel discussion on Waste to Wealth Solutions for a Circular Economy.
The discussion was held at a two-day NORDIC-Nigeria Connect conference Smart City Lagos organised by the embassies of Denmark, Sweden, Norway, and Finland in Nigeria.
Spokesperson for the Waste Management Society of Nigeria, Mrs Adeola Omotunde, said it was key for Nigeria to look beyond the linear economy into a circular one where products were entirely recycled back into the system to generate fund.
"We need to empower our youths; there is a lot of deficit in jobs, but there is a lot of opportunities in waste management where young people can be adequately engaged.
"A lot of young people are already coming on board; we see a lot of things happening, even in the fashion industry, people are using plastics to make beautiful ornaments, waste to hats, waste to furnitures.
"There is a lot of opportunity even in biogas technology where the sewage from homes can be turned into gas; we need to begin to engage investors and young entrepreneurs, who are ready to do a lot," she said.
Also, a Principal Consultant with Block Solutions in Western Africa, Mr Pierre Jallow, said that using plastics to build houses would take a lot of people out of poverty.
Block Solutions is a company that turns plastic wastes into blocks that are used to build homes.
"The way forward when you think about Lagos and how fast the population is growing and how much waste is being emitted is to be able to use this waste to do something that is tangible.
"We will need partners and have factories in the country so that we can start building, because that is how we will develop the country and the money stays here instead of having companies that build from outside," Jallow said.
In his remarks, an Advocacy Manager with TearFund, an NGO, Mr Ben Osawe, said investing in plastic wastes management would enable young people to create social enterprises, turning plastic waste into economic opportunity.
"It has been an exciting journey, because you see hope, community rebuilt and social cohesion.
"We have gone past the stage of the traditional areas where people look for in terms of addressing challenges of unemployment.
"That is why we are looking at alternative areas to enable government see that plastic waste and all the other things around it is so much a huge resource.
"This is so, looking at a circular economy to create those jobs that people will earn income and be useful to the society," Osawe said.
By Esenvosa Izah and Busayo Onijala