The government of Nigeria has been told to value and prioritise youth engagement by providing them with platforms to influence decision making and by working alongside them on projects and initiatives.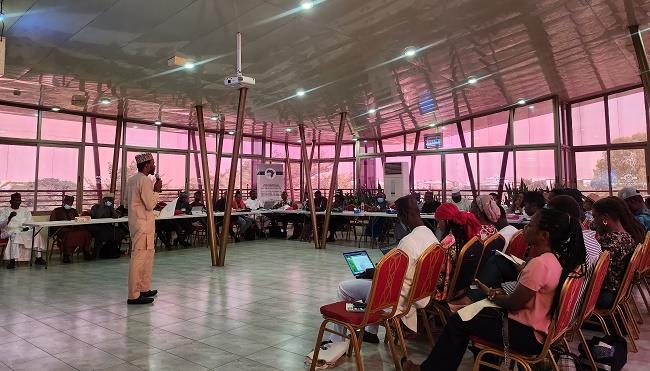 This formed one of the outcomes from an engagement held in Abuja on Thursday, January 26, 2023, that focused on promoting climate governance, and which brought together key stakeholders from civil society organisations (CSOs), governments, and philanthropic entities to deliberate on key issues that intersect climate policies, governance and development.
Themed: "Policy Convergence: Designing Pathways to Climate Governance", the event, which held at the instance of Surge Africa Organisation, saw the organisers committing to continuously supporting youth and youth initiatives to strengthen activism from a youth perspective and to engage in governance processes that ensure interest and rights of not only Nigeria's youth population, but also the general public's are protected.
Similarly, the forum recommended the provision of opportunities within governance structures for CSOs and relevant stakeholders to work alongside government in addressing climate risks and in bridging access and capacity gaps.
Apart from mobilising local and state governments to foster collaborations with state actors towards impactful climate adaptation practices/measures, the session also underlined the need for key stakeholders to promote community mobilisation and movement building, while advancing finance opportunities for climate justice.
Nasreen Al-Amin, founder of Surge Africa Organisation, said: "Climate change is a socio-economic, political and diplomatic crisis when we examine it not only from the lens of vulnerability but from an economic, financial and security perspective. In a country where social systems are collapsing, citizens have no trust in government, and even the most defining crisis of our time is not being responded to with the sense of urgency, it should be devising frameworks that shape pathways to build resilience to the climate crisis might seem quite impossible.
"Amidst this uncertainty, many youths and civil society leaders have stood up to the challenge and have developed initiatives that cater to the urgency of the crisis. More recently, the Climate Change Act passed into law by the federal government signals hope that state and federal governments can take the lead in effectively addressing issues of climate change. However, this is merely enough given Nigeria's economy is dependent on climate-sensitive ecosystems and natural resources such as the agricultural sector, or the extractive sector which must transition and go green.
"As climate change continues to compound on existing crises like food insecurity, water scarcity, climate migration, and social security, the Policy Convergence space will serve as a platform that brings together key actors in the climate sector to unpack risks, drawbacks and opportunities for climate governance in Nigeria through expertise, shared experiences, conceptualisation of ideas and new thinking around how we should interact with and design pathways that truly address the risks of climate change."