Machinery has been put in place for the drafting of an agriculture policy in Benue State by Synergos, a Bill and Melinda Gates Foundation (Gates Foundation or BMGF) supported organisation, in conjunction with other stakeholders.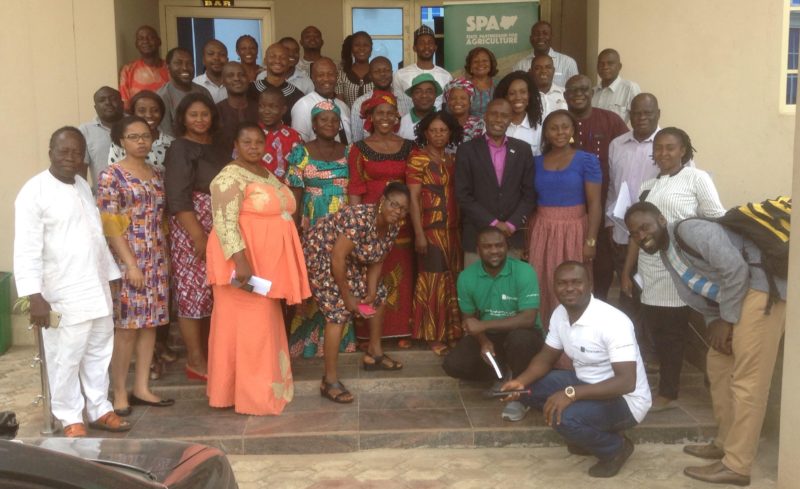 This was the key reflection at the the Synergos Benue State CDT/AVG Meeting for State Partnership for Agriculture (SPA) held 15th June, 2017 in Makurdi, Benue State.
In his presentation, Field Manager Synergos Nigeria, Mr Victor Adejoh, who lamented that many states in the country do not have an agriculture policy, stated that he is optimistic that they will aid in the development of one for Benue State, which he hopes will be replicated by other states.
To that end, he charged stakeholders at the meeting to be positive minded and provide the gaps needed to fashion out a policy that will address the system constraints in the agricultural sector in the state as well as meet the needs of farmers.
Earlier, Permanent Secretary in the Benue State Ministry of Agriculture and Natural Resources, Mr Richard Tondu, in his opening remarks, enthused that they have been awaiting a push for an agriculture policy.
He maintained that the stakeholders' contributions at the meeting would give way for a very sound agriculture policy in the state.
"The agriculture policy will help Benue maintain her lead in agriculture," he stated.
Also speaking, Abdulraman Danbaba from Techno-Serve, who made a presentation on "Initiating a Policy for Agriculture in Benue State", noted that the policy would increase economic growth, productivity of agricultural resources, provide guidelines for developing the agricultural sector and create an enabling environment for investment.
According to him, the policy is a sure way to properly harness the abundant agricultural potentials that abound in the state from vegetation and climate, land resources, veterinary services, mineral resources and water resources among others.
Commenting after the meeting, Benue Team Lead Synergos, Mr Michael Agon, noted that the policy document on agriculture in the state would make an impact once the implementation is duly carried out.
In separate remarks, Prof. Godwin Abu, Mrs Janet Adejoh and Mrs Maureen Kajo who spoke as stakeholders at the meeting, called for the inclusion of youths, women and farmers in the formulation of policies and budgetary processes in order to have a realistic policy or budget that will revolutionise agriculture, adding that feeder roads are needed to convey agriculture products to points of sale as their absence were greatly hampering agricultural growth.
By Damian Daga, Makurdi