Stakeholders have proposed practicable solutions of preventing further occurrence of floods in the country.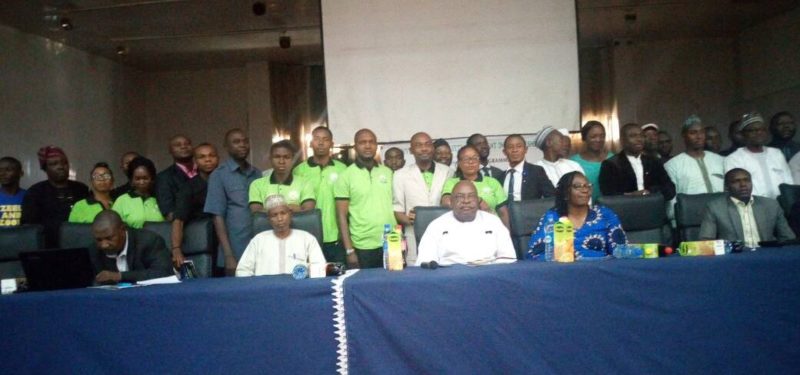 These solutions were proposed during the National Strategic Stakeholders Discussion on Flood Prevention and Management, organised by the Environment and Safety Management Institute (ESMI) in collaboration with Women Environmental Programme (WEP), in Abuja on Tuesday, December 12, 2017.
The Strategic Stakeholders Discussion brought together relevant stakeholders from ministries and agencies of government at the federal and state levels, academic and research institutions, private sector, civil society and the media.
Declaring the event open, the Senior Special Assistant to the Benue State Governor on Emergency Matters, Princess Henrietta Akaaka, expressed her hopefulness for "a useful outcome that will effectively prevent further damaging effects of flood on our economy," as she charged stakeholders to come out with practical ways of preventing the flood menace. She recalled the flood incidents that hit several states of the federation so hard on two different occasions in 2012 and early 2017, and stated that the National Strategic Stakeholders Discussion on Flood Prevention and Management was timely.
According to Hon. Henrietta, "Benue was one of the states severely hit by flood this year where over 110,000 people were displaced in 24 communities in the state, and over 1,000 households submerged."
Speaking earlier, the Director General, ESMI, Benedict Utile, who was represented by Professor Peter Ortese, and the Executive Director, WEP, Dr. Priscilla Achakpa, in their separate messages noted the damaging effects of flood on agriculture and other sectors of the country's economy, and its impacts on vulnerable populations like women and children, and called on all concerned stakeholders to act in order to prevent a repeat of the ugly incidents of flood in the country.
Three Discussants laid the background for deliberations to begin. The keynote speaker, Professor Nasiru Idris, Head of Geography Department, Nasarawa State University in Keffi, who was represented by Dr. Ahmad Halilu Abba, Deputy Dean of Faculty of Environmental Sciences, Nasarawa State University, spoke on "Practical ways of handling flood disaster in Nigeria."
Mr. Mage Johnson of Benue State University Makurdi spoke on "Nigeria flood menace in a warming climate; a workable solution," while Mrs. Comfort Kanshio of WEP spoke on the "vulnerabilities imposed on women by flood."
The discussants highlighted the causes of flood, its impacts and strategies of preventing or managing flood disaster.
After intense deliberations, stakeholders resolved as follows:
That the country should develop a holistic flood prevention and management plan with timelines, with different government institutions, private sector and the civil society working together.
States should identify flood-prone areas and come up with costed action plans to relocate and resettle the populations living in vulnerable areas.
States should take seriously rainfall predictions released annually by Nigeria Meteorological Agency and take all the necessary preventive steps where necessary to prevent occurrence of flood. States Emergency Management Agency should mobilize and coordinate stakeholders in the states to work more to prevent flood than allow it to occur before embarking on post disaster management.
Rivers Niger and Benue should be rechanneled at their upper course in the north to serve the drought prone areas of the north with water for agriculture and domestic purposes. More drainage channels should be created in states that experience regular flood incidents, while Rivers Benue and Niger be dredged to accommodate high water volume and to effectively serve as inland waterways.
State agencies responsible for town planning and management should avoid approving building plans on water ways.
States should adopt effective solid waste management strategies to rid their environment of waste, and turn waste management into a business that transforms waste to wealth as this will place the states on the path to green economy.
Citizens needs to change their attitudes regarding indiscriminate disposal of wastes in drainage channels which is the cause of urban flood and adapt environmentally conscious lifestyle.
Agencies responsible for enforcing compliance to environmental regulations should wake up to their responsibilities and ensure environmental standards are maintained.
States should make environmental management and specifically flood prevention a priority and appropriately fund implementation of environmental policies and programmes from states budgets. Where the cost of projects are higher than can be funded by the states, states can come up with concrete proposals to access grants or loans or receive assistance from Ecological Fund of the federation.
Before the National Strategic Stakeholders Discussion came to the end, one of the organisers of the forum, ESMI, conferred on Mr. Ukan Kurugh, a "Safety Ambassador Award." Speaking before the award was presented to him by the Chairman of the Board of ESMI, Professor David Ker, Mr. Martins Iorsamber, ESMI National President, stated that Mr. Ukan Kurugh has distinguished himself as he has used social media to address environmental challenges and has brought succor to victims of flood disaster that hit Benue state in the last few months. Mr. Ukan Kurugh was said to have used social media to mobilise finance and relief materials for flood victims in Benue State.
The Strategic Stakeholders Discussion came to the end after Mnena Rachel Kogi, Registrar of ESMI, presented 51 candidates who had undergone intensive training with ESMI across different states of the country and were certified as Environment and Safety Managers.
By John Baaki Terzungwe, Abuja