Fewer rhinos were poached across South Africa in 2017, in comparison with same period in 2016, Environmental Affairs Minister, Edna Molewa, announced on Thursday, January, 2018.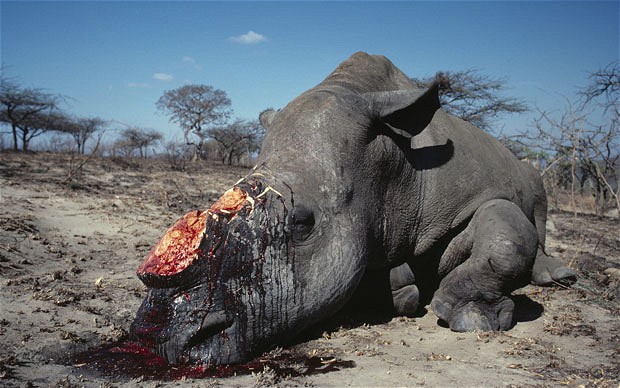 "There has been a minor decrease in the number of rhino poached nationally in 2017," she said during a briefing in Pretoria.
A total of 1,028 rhino had been poached from January to December 31 last year compared to 1,054 in the same period for 2016, representing a decrease of 26 rhinos," said Molewa at a briefing in Pretoria.
"With regards to the Kruger National Park, the number of arrests of alleged poachers stood at 504 in 2017. This is is 24% less than the 662 recorded in 2016.
Molewa said despite the national slight decline in poaching, which was a national priority crime, it remained a serious problem in South Africa.
"As we have always stated, these declining numbers do not mean we can proclaim victory. Nevertheless, the downward trend is being established, which is cause for cautious optimism," she said.
Molewa said the poachers were now also targeting elephants.
"It is clear that more resources are required to address this challenge that we are experiencing in terms of both rhino and elephant poaching," she said.
Rhino poaching in South Africa is on the decline while elephant poaching showed an increase in 2017.
Molewa said rhino poaching was still driven by lucrative demand in Vietnam and China where rhino horn is considered "traditional medicine" despite little proof of any medicinal effect.