At least six people have been killed in Pakistan as flash floods triggered by heavy monsoon rains cause further destruction in the country's south-western provinces, officials said on Monday, August 15, 2022.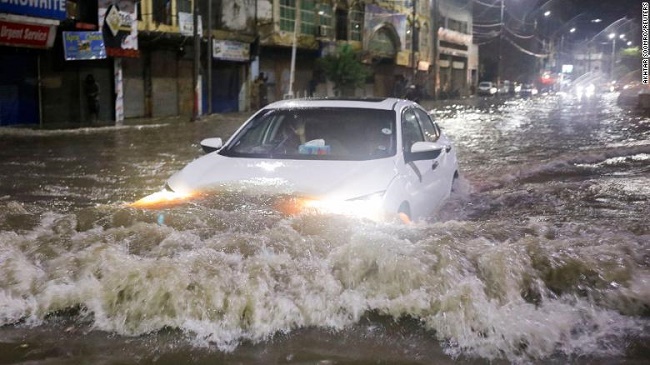 The National Disaster Management Authority said that the death toll has risen to 618, including 134 women and 230 children, since June.
The rains and flooding have damaged more than 69,874 houses, leaving thousands homeless and stranded in remote villages, the agency said in its latest report.
The Balochistan and Sindh provinces were hardest hit by the flooding after the heaviest rains on record lashed the South Asian nation amid heightened concerns about climate change.
Pakistan's Meteorological Department has predicted further rainfall during the next three days, while disaster response agencies were on high alert for emergencies.
Meanwhile, millions of people including children are at risk of waterborne diseases in the flood-hit regions, where the military and rescue agencies were trying to reach and evacuate those stranded.
Flash floods, heat waves, cloudbursts, droughts and smog resulting in low air quality have been on the rise in Pakistan in recent years.