Two  major tobacco control groups, the Nigeria Tobacco Control Research Group (NTCRG) and Environmental Rights Action/Friends of the Earth Nigeria (ERA/FoEN), have commended the Senate for passing a resolution seeking total ban of the sale of tobacco products around schools.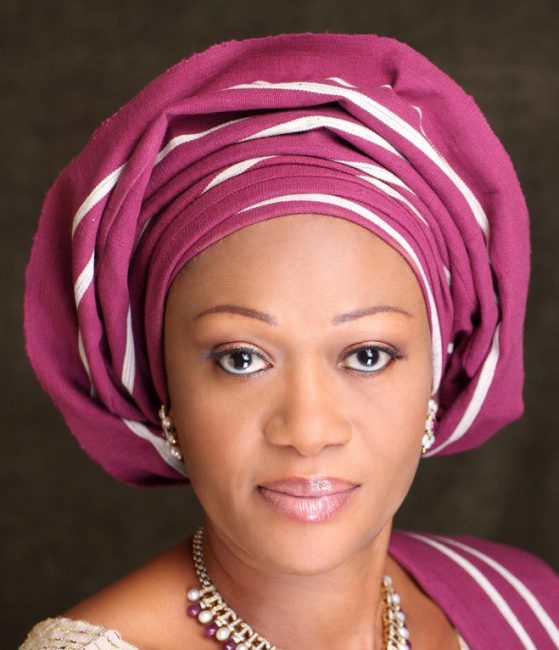 The groups, in a statement issued by ERA/FoEN's Head of Campaigns, Philip Jakpor, also hailed Senator Oluremi Tinubu, who sponsored the Resolution, saying she has "demonstrated uncommon courage at this point that tobacco addiction is becoming an endemic problem among the youth."
The Resolution, which was adopted at the floor of the Senate on Tuesday, February 6, 2018 urged  the Federal Ministries of Health, Education and Information to harmonise efforts at banning the advertisement and sales of tobacco within 100 metres of all schools in Nigeria.
It also requested the Federal Ministry of Health and other relevant enforcement agencies to ensure the "comprehensive prohibition of Tobacco Advertising Promotion and Sponsorship; work with other agencies to ban advertisement and location of Point of Sales (POS) of tobacco products within 100m of all schools; create a framework for the monitoring of the implementation of the ban on single sticks and cigarette packs with less than 20 sticks as detailed in the National Tobacco Control Act, 2015."
The Coordinator NTCRG, Dr Akindele Adebiyi, said: "We particularly applaud the the bold effort of the Senate, Senator Tinubu and other co-sponsors of this resolution. It is a giant step towards protecting our children from the deliberate marketing tactics of the tobacco companies aimed at luring our children to smoking. We want to plead with relevant agencies to put in place necessary mechanisms to ensure that this Resolution is given immediate attention and enforcement."
The Deputy Executive Director, ERA/FoEN, Mr. Akinbode Oluwafemi, said: "This is a call to action by Senator Remi Tinubu and we expect local governments, state governments and all relevant government agencies to wake up from their slumber and begin full enforcement of the National Tobacco Act and this Resolution."
The co-sponsors of the motion along with Senator Tinubu are: Senator Magnus Abe (Rivers South-East), Senator Shehu Sani (Kaduna Central), Senator Olanrewaju Tejuoso (Ogun Central), Senator Binta Masi Garba (Adamawa North), and Sentor Aliyu M Wamakko (Sokoto North).
While presenting the resolution, Senator Tinubu expressed worries that there is deliberate ploy by tobacco companies to position tobacco products, tobacco adverts and signs within 100m perimetre of schools to stimulate the interest of children and youth in the use of tobacco products.
She cited a recent survey carried out by NTCRG and ERA/FoEN across four geo-political zones. The survey, titled: "Big Tobacco, Tiny Targets: Tobacco Companies Targeting of School Children in Nigeria" and supported by the Campaign for Tobacco Free Kids (CTFK), was published in October 2017. It documented how tobacco products are sold at very close proximity to schools.
The Senator, in her motion, noted that tobacco consumption is associated with lung cancer, myocardial infraction, chronic bronchitis, and cardiovascular diseases, among others. She reminded the Nigeria Senate that marketing tobacco around schools is a clear violation of the Framework Convention on Tobacco Control (FCTC), and also a violation of the National Tobacco Control Act,  2015.