In his remarks at a stakeholder meeting organised by the National Population Council and the Africa Health Budget Network in Abuja onN Wednesday, May 25, 2022, Sean Melbourne, Head of Climate Change and Energy, West Africa, British High Commission, explored the linkages between population growth and climate change in Nigeria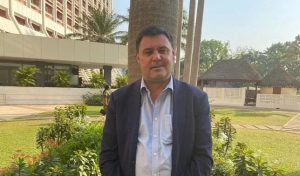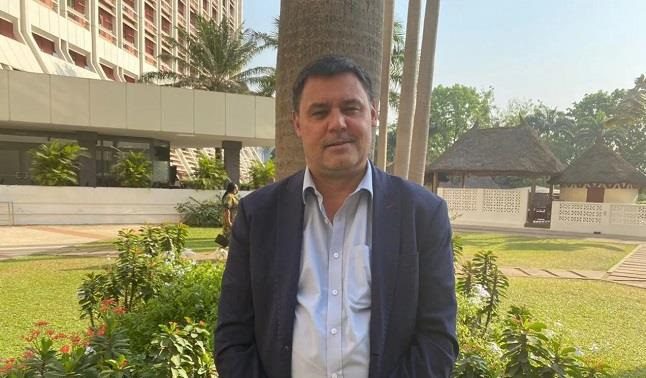 I was particularly asked to comment on climate change vulnerabilities, and adaptation and resilience in Nigeria. These issues too – adaptation and resilience – have until recently also not received the critical attention that they surely deserve, as the climate changes and the world continues to warm.
Nigeria's population is predicted to double to around 400 million in less than 30 years becoming the third most populous country in the world after India and China.  Today, Nigeria's population is just 14% the size of China.  By the end of the century, it could be 70% of China's and some forecasters put this figure higher still. And Lagos is projected to have around 90 million people by the end of that timeframe, a quite mind-boggling number.
So, for that reason alone, Nigeria matters to the world, even excluding the socioeconomics of such a demographic.
A so-called "demographic dividend" is possible, but so is a demographic trap, leading to increased poverty, risk of further conflict and instability (often over natural resources), pressure on livelihoods and further impact on Nigeria's unique but rapidly dwindling natural heritage.
Given the far-ranging adverse impacts of climate change, adaptation must be an integral component of an effective strategy to address climate impacts, along with mitigation.
Of course, the two issues are inextricably linked – the more we mitigate, the less we have to adapt. However, the science tells us that even if substantial efforts are undertaken to further reduce greenhouse gas emissions some degree of climate change is unavoidable and will lead to adverse impacts, some of which are already being felt around the world and here in Nigeria.
Nigeria is consistently ranked as one of the world's most vulnerable countries to climate change.
Climate change increases risk, particularly for those who rely on weather patterns, agriculture, water and other natural resources for their livelihoods.
Despite better climate modelling – and the UK Met Office and the Overseas Development Institute recently produced a sobering long range climate forecast for West Africa and The Sahel – the magnitude, timing and location of these climate impacts will remain uncertain. However, they will be unlikely to be new, but instead be magnifications of existing threats.
The world's poor, who have contributed the least to greenhouse gas emissions, will suffer the worst impacts of climate change and have the least means to adapt.
Elementary principles of justice demand that the world's response strategies and adaptation funds give special priority to the poorest countries. One of the key outcomes of COP26 was a recognition, belated perhaps, that Adaptation needs to be at least on a par with mitigation, and it was encouraging to see the specific commitment at COP26 to double adaptation finance by 2025.
Adaptation should be approached as an opportunity to rethink development as usual, based on interventions that will yield benefits regardless of specific, climate-related events in the future.
I am pleased to confirm that the UK Government's new strategy for International Development, published on May 16, emphasised that climate change, nature and global health is one of four key priorities for the UK's development work to 2030.
In Nigeria, Win-Win strategies for development and adaptation also need to be urgently developed in three key sectors – namely ecosystems and natural resources, food and agriculture and health.
Adaptation is about building resilience and reducing vulnerability.  Adaptation is not simply a matter of designing projects or putting together lists of measures to reduce the impacts of climate change. A national policy response should be anticipatory, not reactive, and should be anchored in a country's framework for economic growth and sustainable development and integrated with its poverty reduction strategies.
I applaud the efforts in Nigeria to help make this happen. The UK welcomed the publication of Nigeria's revised Nationally Determined Contribution just prior to COP26, the subsequent publication of its Energy Transition Plan and its genuinely ground-breaking Climate Change Act, only the second such comprehensive climate legislation in sub-Saharan Africa. The Nigerian authorities are also developing a long-term climate strategy and National Adaptation Plan.
Of course, policies are one thing, implementation of said polices quite another. Implementation is key. It's vital that local communities on the frontline of climate change receive the funding and support they require e.g., to grow drought resistant crops or improve drainage and flood defences for example.
The UK is already a close partner with Nigeria on climate and environmental issues and will stand shoulder to shoulder with Nigeria as it seeks to mitigate greenhouse gas emissions and adapt to climate change.